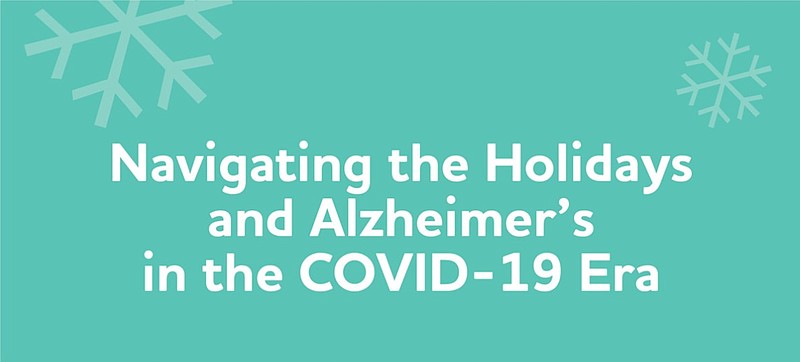 The Alzheimer's Association Arkansas Chapter has put together a guide with advice for navigating the holiday season and COVID-19 era for families and caregivers of individuals with Alzheimer's and dementia.
"This holiday season will bring unique challenges for families across Arkansas, especially for people living with Alzheimer's disease and those with loved ones residing in long term care communities," Taco Williams Price, director of programs for the Alzheimer's Association-Arkansas Chapter said. "We encourage everyone to plan ahead and find new ways of connecting with family this year that will allow for safe holiday gatherings next year. "
Some of the suggested tips were released in a recent press release:
Schedule a family Zoom or FaceTime to talk about upcoming holiday celebrations and visiting a loved one with dementia. If there is a family member serving as the primary caregiver for the loved one, be sure to include them in the discussion.
Consult the CDC official COVID-19 guidelines for the latest recommendations on visits with individuals deemed higher risk/vulnerable.
Think about what is best for the person with dementia and assess risks of various options for family gatherings and in-person visits.
Reach a consensus among family members and make a decision for the holidays that everyone supports.
Detail how you'll celebrate the season and divvy up responsibilities and assignments to make it happen.
"The Alzheimer's Association is here in Arkansas to help families dealing with Alzheimer's and other types of dementia during the holiday season," Kirsten Dickins, executive director for the Alzheimer's Association-Arkansas Chapter said in a press release. "We urge everyone to take the necessary measures to prepare for and cope with the extraordinary circumstances the COVID-19 pandemic has created to keep our loved-ones safe."
The Arkansas chapter is also providing helpful ideas to enjoy the holiday season, including:
Virtual holiday celebration ideas
How to make plans for a safer in-person visit
Communication tips for communicating holiday plans
How to support a caregiver you won't be seeing over the holidays
Gift ideas for a loved one with dementia and a family caregiver
Making the holiday meaningful for a loved one in a long-term care community
The Alzheimer's Association Arkansas Chapter hopes this guide of tips and ideas will help families appropriately celebrate the holidays smart and safe this year. To read more about navigating the holidays this year, visit alz.org/arhelp. The Alzheimer's Association 24/7 Helpline (1-800-272-3900) is available all day, every day to families that may need additional support over the next few months.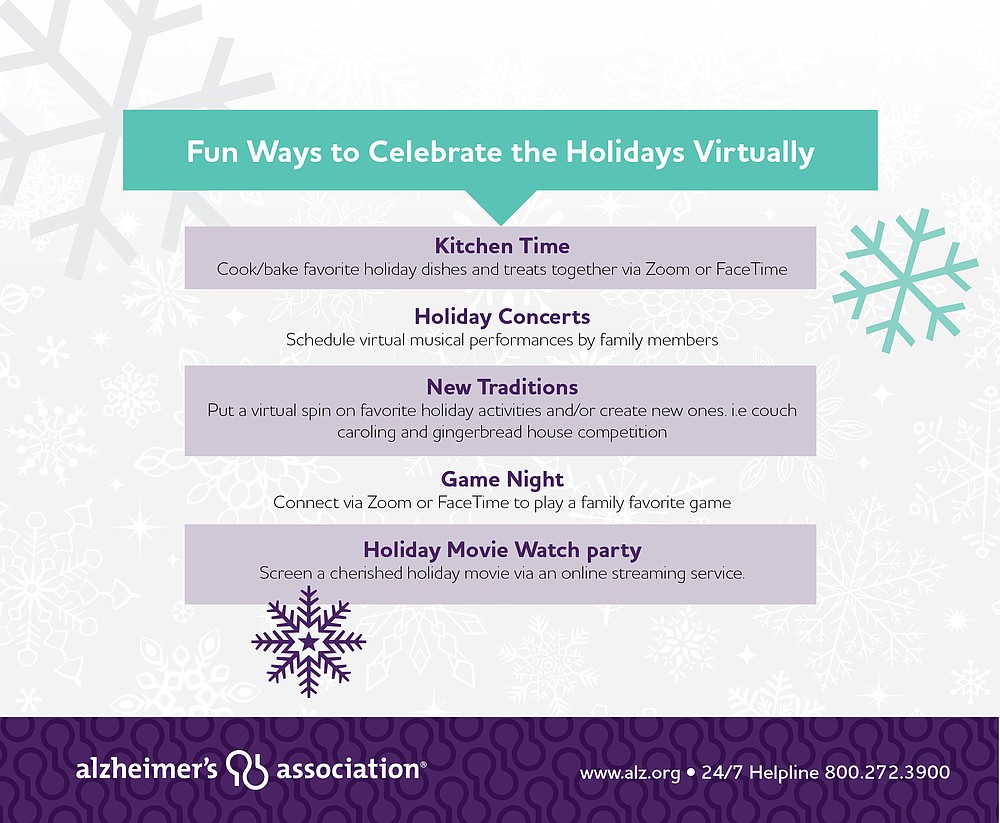 Sponsor Content
Comments