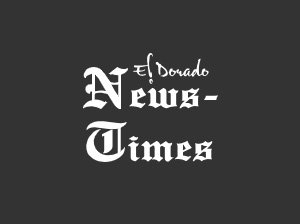 Employees of Union County will receive bonuses this holiday season after a unanimous vote by present Justices of the Peace at Thursday's meeting of the county Quorum Court.
In March, the Quorum Court voted to defer raises they'd voted for the previous month in light of the outbreak of the COVID-19 pandemic in Arkansas and expected budget shortfalls. In planning the county's 2021 budget last month, the body's Finance Committee found the budget to only be down 7%, rather than the 25% JPs expected.
"The first thing the Fiance Committee would like to recommend to the Quorum Court is that we give our annual bonuses to all county employees in the same manner as we have for the last several years," Committee chair and District 1 JP Mike Dumas said as he introduced the ordinance providing for the raises.
According to the ordinance, all full-time Union County employees and elected officials in good standing will receive a bonus on or before Nov. 25. The bonuses will be calculated based on the employees' years of service to the county.
Those who have been employed full-time for between one and two years will receive $250; for between two years and a day and five years will receive $500; for between five years and a day and 10 years will receive $750; and for more than 10 years will receive $1,000. Those who have worked for the county for less than a year will not receive bonuses; District 5 JP Carolyn Jones said that is typical for the annual bonuses.
"Our employees do deserve a bonus," Union County Judge Mike Loftin said after the meeting. "We've been unable to give them a raise … with this COVID going on."
Loftin said that other counties around Arkansas he's been in communication with were similarly pleased that their budgets didn't face the large shortfall officials expected.
"I am very surprised at the small impact COVID-19 has had on the county's budget," Dumas said in an email to the News-Times. "The employee raises we talked about earlier this year are still on the table and will be addressed in the coming months."
Sponsor Content
Comments