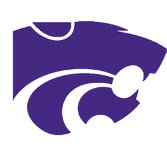 Pleasant Grove (Texas) spoiled the home opener for El Dorado's boys' basketball team Tuesday. The Tigers downed the Wildcats 71-70 in overtime at Wildcat Arena.
El Dorado's Demario Buffert hit a 3-pointer late in the fourth to help send the game into overtime tied 64-64.
Pleasant Grove's Tvondric Henry, who has committed to Ouachita Baptist, led all scorers with 39 points.
El Dorado's Isaiah Ramey finished with 24 points. Buffert scored 18. David Ayree had 14. Laronte McHenry and Jordan Daniels contributed five and four, respectively.
The Wildcats fell behind 10-0 to start the game but rallied for a 27-22 lead at the end of the first quarter.
"I was really proud of our boys' effort. They didn't quit and continued to battle through," said El Dorado coach Jimmy Porter.
The Tigers led 43-36 at the intermission.
"We had a lot of simple mistakes from the standpoint of just travels, silly turnovers, throwing the ball right into the other team's hands and unforced turnovers,' said Porter. "Those are things we definitely need to work on as a team. But I was proud of the boys' effort. They didn't give up. They played hard for all four quarters plus overtime. They gave me their all."
Seven of the nine Wildcats scored in the game. El Dorado used four sophomores as it fell to 1-1 on the season.
"You have to remember we still have 10 kids in football. For us to put up 70 and still having 10 kids in football, I mean, I don't know the potential of this team, truthfully. I think it's pretty high," said Porter, who said it was good for the young players to have a close game at varsity.
"It was their first game at this level. There were definitely some jitters. That's part of that learning process and why we want to get these games and get them in there to build our depth with those guys.
"I'm proud of our boys. They didn't quit. It was really good to see our fans who came out and supported. We're excited for our next game."
The Wildcats travel to Morrilton on Tuesday.
Sponsor Content
Comments