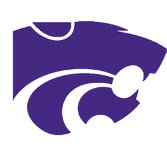 El Dorado defensive coordinator Trey Outlaw likes to think of the Wildcats' secondary as sort of a "pick your poison" in terms of where to throw the football.
But why would anyone choose the most dangerous one?
Junior cornerback Mario Ganter had two interceptions and two pass breakups on Friday against Siloam Springs. He could've easily walked away with three picks as the Panthers threw in his direction a surprising number of times.
"Yeah, that was pretty crazy to us," said Outlaw. "You have a junior kid who is a no-doubt, All-State guy, more than likely. He's one of the top in the state in picks in all classifications. One of our DB coaches was talking, saying, 'Man, that's crazy.'
"Bryson Boulden on the other side has been great. But he's a 10th grader. As good as he's been, to me, am I going to pick on the junior who has started every game in high school or am I going to pick on the 10th grader who has played really well but only has four starts. It's mindboggling but I don't question other guys' coaching."
Boulden has emerged as part of a six-man rotation in the secondary that includes (safety) Hollis McCuien, (safety) PJ Denkins, (corner) Kordarrion Dismuke and Marquees Waller, the jack of all trades of the group, who has played nickel, strong safety, free safety and cornerback.
"I've really enjoyed coaching him this year. He just wants to compete and play," said Outlaw. "We have six guys we can throw out there and we're pretty good."
And the opposing offense can throw at whomever they'd like.
• • •
El Dorado's secondary might not be targeted much at all this week when the Wildcats travel to Lake Hamilton. The Wolves have been successful with a ground-oriented Wing-T assault.
"They'll put all 11 guys within a yard of the tackles. They'll go two tight ends and three guys in the backfield," Outlaw said. "They're good. They have probably the best offensive line we've seen this year. I've always thought we have the best junior class in the state but, offensively, they have a pretty dang good junior class in the backfield. I think their three backs and their quarterback are all juniors."
The Wildcats, likely, won't get to show off their six defensive backs this week. Outlaw was asked if he might employ a 4-4 stack to counter Lake Hamilton's power rushing attack.
"I was talking to (defensive line) Coach (Jimmy) Johnson and he's really trying to push to get 11 defensive linemen out there," Outlaw said with a laugh. "We may have to take him up on that."
Sponsor Content
Comments