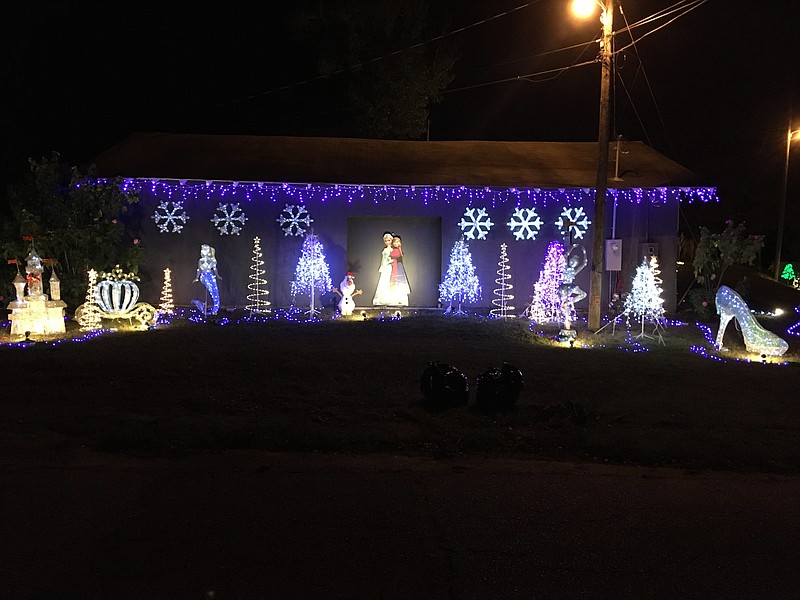 "I'm the best kept secret in town," April Wren said when talking about her annual Christmas lights and decorations' display on Junction City Road. "It surprises me to this day how many people don't know the lights are over here. … The way we are set up because of the bypass that runs through here, no one has a reason to come here unless they live out here."
Wren has been putting up Christmas decorations for display since 2007. Each year the decorations and lights get more elaborate and grow in size. Between her office space, a neighboring apartment complex, a few more buildings and a nearby open field, there are about three acres in Christmas lights and decorations that she coordinates.
"I'm on Junction City Road. You come over the hill at night after I turn the lights on, you can't miss me," Wren said with a laugh.
As one can imagine, putting together almost three acres of lights and decorations takes a lot of time. In fact, Wren said they started putting decorations up back on Oct. 1.
"It is just me and my better half this year because of COVID. So it has taken us a little longer than normal," she explained.
"The first thing we do is bring out the decorations we've had for years and already have a designated spot for. The last thing we do is bring out the new stuff because I have to figure out where my dark or empty spots are," Wren said. "But we get everything laid out and start running lights and cords. Then we have to stake and tie it all down because sometimes we get some strong winds come through here and it can really do some damage."
Even after everything is up, she and those who help have to constantly do maintenance on the decorations. Sometimes they have to replace bulbs, or re-tie down something, or put more electrical tape around certain cords; it is truly a labor of love and joy for Wren.
That labor of love not only comes in the form of maintenance, but also in handcrafting and making a lot of the decorations herself. She does this because a lot of the decorations in stores don't meet the "ginormous" look she desires in decorations.
"We have reindeer that are around seven feet tall, a sleigh that two or three people could sit in; everything down here is kind of large," Wren said.
"We also have some new specialty pieces. One is a merry-go-round and a ferris wheel. I also made a big red truck, (and) we have a manger scene that we cut out and hand painted," Wren added.
Wren said she hopes that more people will come out and see the decorations and that it will bring them as much joy as it has her and the residents she serves in the neighboring apartment complex that she oversees, which mainly serves the elderly and those with disabilities.
"Being able to get with family and go out and do something is important. They can stay in their cars and drive through. We even have families come out and take pictures with the decorations and use those pictures as part of their Christmas cards," Wren said.
The lights and decorations will be up and ready to go by Thanksgiving, Wren said, and will stay up until Jan 2. The direct address for people to go see the lights and decorations is 2603 Junction City Road.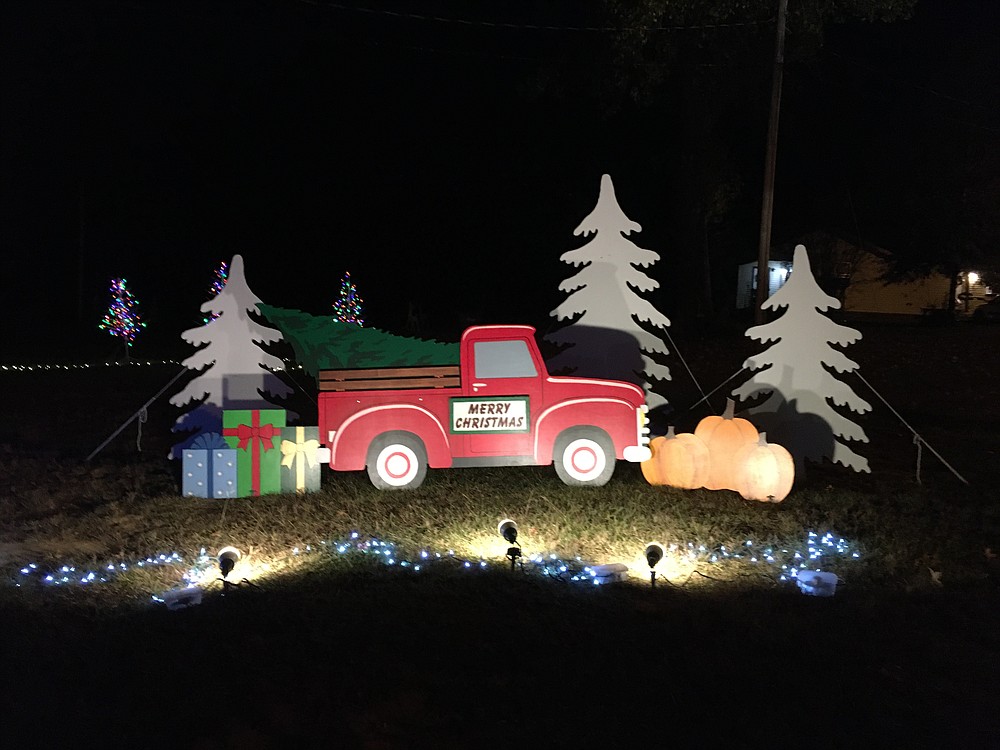 This story has been updated from a previous version that mistakenly said the light display was in Junction City.
Sponsor Content
Comments