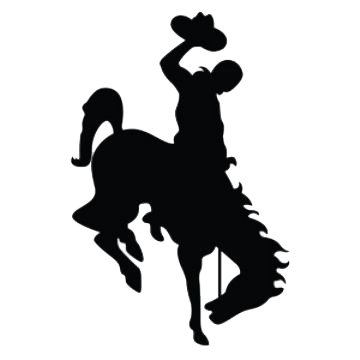 A second Union County school has withdrawn from the state playoffs due to COVID-19 protocols.
Smackover, who had opted in to the playoffs and was scheduled to face Harding Academy on Friday night in the opening round of the 3A playoffs, pulled the plug on their season on Tuesday.
In a post on the Buckaroo Blog, Smackover football coach and athletic director David Osborn said, "This morning we had to make a difficult decision. After careful consideration for our students' safety, we have decided to end our football season. We are disappointed, but feel like this is in the best interest of our student athletes. Over the past couple of days there has been an increase in the number of illnesses, quarantines, and injuries in the district. To move forward with Friday night's game would undoubtedly place our students at risk. Currently we have the majority of a position group out and will not be able to compete at this time.
"This has been one of the toughest decisions we will ever have to face as a coaching staff. We hate it for our players who have worked hard to get here especially our seniors. I'm sure that some people will not agree with the decision, but we all need to remember the most important thing is the safety of our players.
"We will have to regroup and come back stronger from this. I want to thank everyone who has helped the program and supports Smackover Buckaroo Football. Especially thank you to all of our players who have continued to work hard during these trying times."
Smackover's decision to pull out of the playoffs comes on the heels of Parkers Chapel forfeiting their 2A first-round game against Clarendon on Friday due to an increase in coronavirus cases and quarantines.
Smackover is the seventh school across the state to withdraw from the playoffs due to the coronavirus.
The Bucks (1-7) picked up their lone win of the season at Barton on Oct. 16.
Smackover missed one game in September after members of the football team were exposed to the coronavirus.
After returning on Sept. 25 against Lake Village, the Bucks played five straight games before Drew Central canceled their conference game due to being in COVID-19 protocols.
The Wildcats (8-1) advance to face the winner of the contest between Harrisburg and Jessieville.
Had the Wildcats and Bucks played, it would've been the first meeting between the schools since 2017 when Harding Academy came away with a 49-21 win.
In 2016, Smackover topped Harding Academy 41-21.
The schools also met in the first round of the playoffs in 2012 with the Wildcats prevailing 21-14.
In an interview with the News-Times prior to Smackover forfeiting the game, Harding Academy coach Neil Evans said he was impressed with the Bucks.
"When you turn the film on, you obviously see talent," Evans said. "You see bits and pieces of players that understand what it's like to play at a tradition-rich program like Smackover. Certainly see youth show up at times, and if you're in this game long enough, you'll see those things. You can tell that they still have high expectations. Very, very aggressive on defense. I've been very impressed with how well they tackle, very sound schematically on both sides of the ball, especially on defense. I've been very impressed with their defense. The more I watch them, the more impressed I've become."
Sponsor Content
Comments