The Murphy Arts District will present Paramount's Laser Spectacular, a multi-media laser and light show featuring the music of Pink Floyd, at the First Financial Music Hall on March 13, 2021 at 8 p.m.
Celebrating 50 years of Pink Floyd, Paramount's Laser Spectacular has become a cult classic, presenting the music of Pink Floyd as fans have never seen before. The entire show is presented with the original master recordings of Pink Floyd.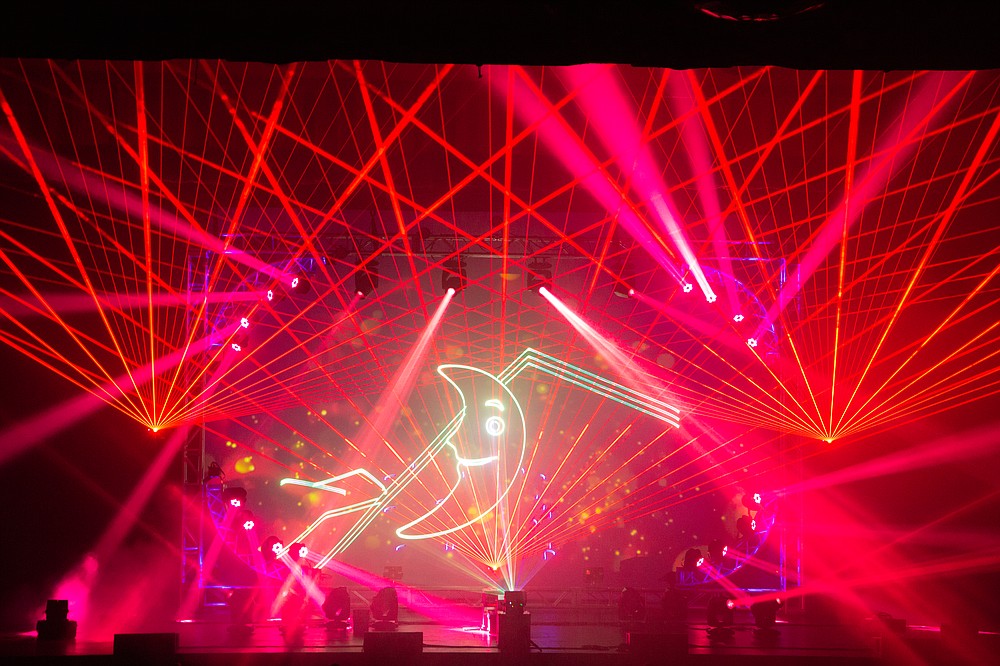 Surrounded by walls of concert quality sound, Laser Spectacular carries listeners away on a mind-expanding journey driven by cutting-edge effects, high-powered lasers, high-definition large screen video projection and special lighting effects. Viewers' senses are confronted with an array of visual displays, choreographed to the soundtrack during the spectacular Laser Light Show.
Seating for the Pink Floyd Laser Spectacular will be general admission by section. All COVID guidelines will be followed including social distanced seating.
Tickets for the El Dorado performance will go on sale to MAD members Wednesday, November 18 at 10 a.m. Central Standard Time, and to the public on Friday, November 20 at 10 a.m., CST. Tickets will be available for purchase at eldomad.com or through the box office, reachable at 870-444-3007. Tickets may also be purchased at the box office, Monday through Friday from 9 a.m. to 5 p.m. at 101 East Locust Street.
For details on the Pink Floyd Laser Spectacular, visit pinkfloydlasershow.com or follow Paramount Entertainment on Facebook at facebook.com/pinkfloydlasershow.
Pink Floyd Laser Spectacular ticket pricing
EARLY BIRD (through Dec. 3)
Golden Circle: $30
Orchestra: $25
Mid: $20
Rear: $15
REGULAR (Dec. 4-March 13, 2021)
Golden Circle: $35
Orchestra: $30
Mid: $25
Rear: $20
DAY OF SHOW (March 13, 2021)
Golden Circle: $40
Orchestra: $35
Mid: $30
Read: $25