The South Arkansas Arts Center will kick off the seventh annual El Dorado Film Festival on Friday, and it will continue through Saturday, Nov. 14 at the Murphy Arts District's First Financial Music Hall. The festival is sponsored by Suddenlink and the organizers said they are excited to be able to offer an in person festival, when so many film festivals across the country have moved to a virtual format.
"Most film festivals have numbers where they can't justify having an in-person film festival," Alexander Jeffery, executive director of the El Dorado Film Festival said. "We are small enough and grassroots enough that we're able to have this event in person and give filmmakers an opportunity to show their film on the big screen. For some of these filmmakers, this will be their first time screening their work on the big screen so we're really excited for that."
Jeffery is part of a trio of organizers that planned and organized this event. Richard Wharton is a producer through the Arts Center and film liaison, and rounding out the three is Paul Petersen, artistic director of the El Dorado Film Festival.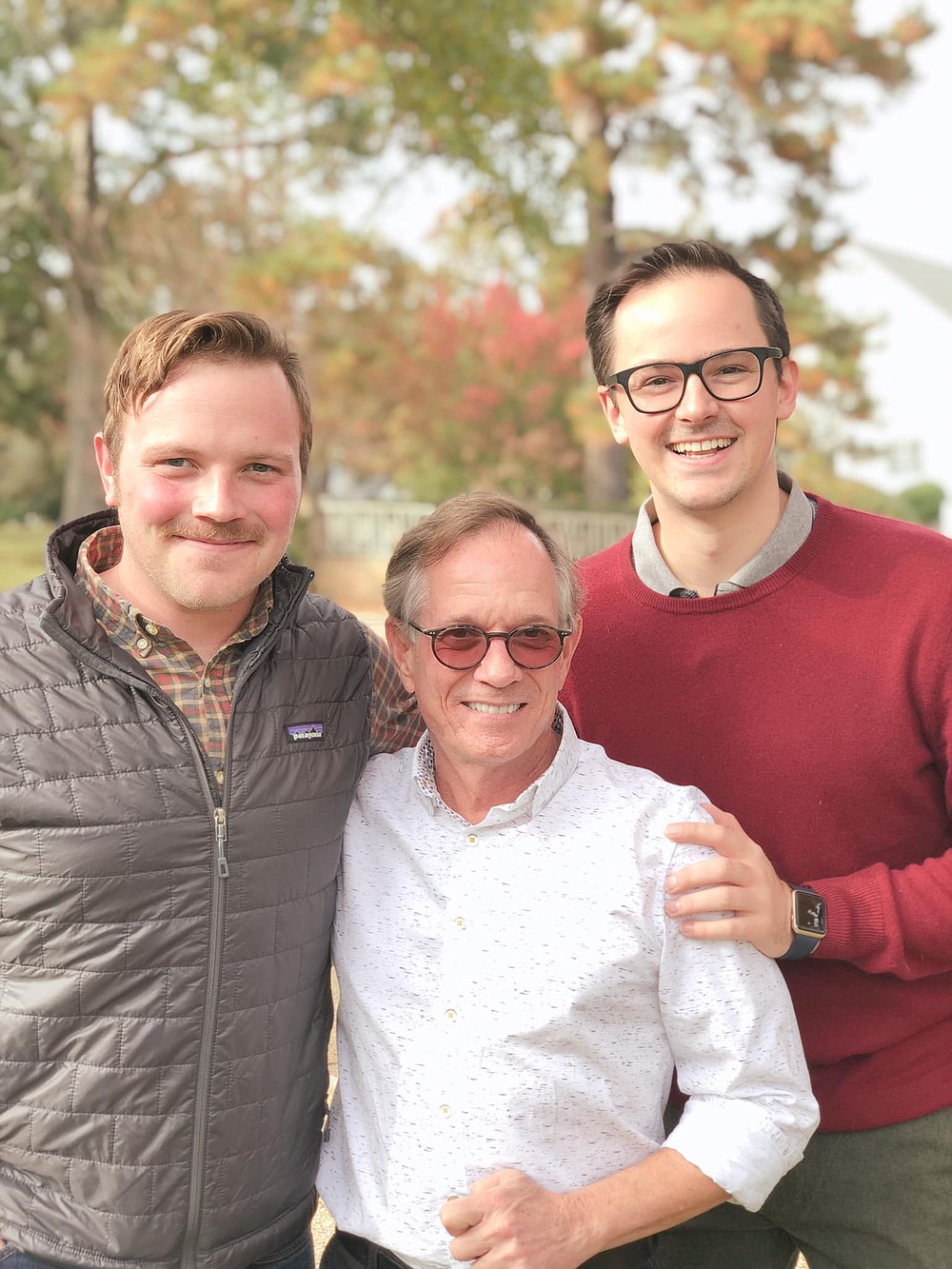 The trio was able to pull off this feat by moving the event to a larger space that would allow for a large group of people to socially distance throughout. At full capacity, the First Financial Music Hall is capable of seating up to 1,800 people. Festival organizers have worked to develop an adaptable seating plan that can accommodate 200 festival goers in socially distanced, reserved seating "pods" of up to six, allowing groups to enjoy films together. Masks will be required unless eating or drinking concessions, sanitization stations will be readily available throughout the venue and surfaces will be sanitized every two hours, according to SAAC's website.
"Having access to the music hall is great," Wharton said. "We can safely have 200 attendees in there safely, spread out, and we are thankful for that."
The festival will feature 37 different films from 10 different countries. The films will include both short films and long feature films. Some of the films will deliver a comedic punch for viewers, while others will be more traditional dramas, and some will incorporate multiple genres, according to the organizers. The event will also include the first in-person screening of the top five submissions from the Louisiana Film Prize, which was held virtually this year, along with a host of Arkansas-made short films, according to SAAC's website.
"It is really exciting to bring an international presence to El Dorado, Arkansas with these films," Petersen said. "Talking with different filmmakers across the world and getting their films in from Norway and Israel is such a cool experience and it is so rewarding to bring that to a town like El Dorado where most likely people wouldn't get an experience like this anywhere else."
The film festival will also include four feature films and filmmakers from three of those feature films will be in attendance for a question and answer session. There are also plans to have the filmmaker not in attendance Skype in. That filmmaker lives in Israel, so their attendance will further highlight the international flair of the film festival.
One of the four feature films being showcased is "Molto Bella." "Molto Bella" follows an aspiring poet in search of inspiration. He meets an established folk singer trying to write a follow-up to her breakout hit, their chemistry sparks collaboration, and they challenge each other to express their thorniest struggles, says a description of the film on the film festival's website.
The makers of this film are El Dorado's own and organizers of the film festival, Jeffery, Wharton and Peterson. Jeffery is the film's director, Petersen is one of the lead actors and Wharton is a producer. The film is set and shot in the Sicilian town of Taormina, Italy. The picturesque setting is evident in the film's trailer; the cinematography jumps out at viewers as the vibrant colors, rolling hills and landscapes of Italy pop off the screen.
"Like this festival, this film was a passion project for all of us and an insane experience," Jeffery said. "To be over there where they filmed "The Godfather," looking at all of these beautiful locations, making a movie, doing what we love, it was a lot of fun."
"So many people from our crew and investors are from El Dorado, so it is really cool to be able to present this project here in El Dorado," he added.
The film festival trio said they feel those who think there's nothing to do on a weekend in El Dorado will not have that complaint this weekend.
"This is the type of weekend in El Dorado, Arkansas where you have no excuse to say you're bored," Petersen said, garnering laughter from his two cohorts. "It is going to be a jammed pack session across both days with all types of movies."
There is no central theme to this year's film festival but the organizers emphasized the festival's highlighting of independent films and filmmakers. There aren't any big Hollywood studios or producers anchoring this festival and they see that as a great thing.
"You're going to see stuff that is truly independent, none of these films are backed by a studio," Jeffrey explained. "Most of them don't have big budgets, a lot of them are really personal stories that these filmmakers want to tell. This is a unique lens and perspective into the world of film that many people don't often get to see."
Besides giving audiences a great time, the trio relayed the importance of how attending this event will support filmmakers in an already difficult time.
"The arts and filmmakers need this kind of support. Especially during this pandemic when a lot of these filmmakers rely on film festivals for people to see their movies; so it would be a tremendous support to filmmakers, independent films and to the Arts Center (SAAC) if people came out and support this," Jeffrey said.
Several different prizes will be given out to filmmakers during the festival, including a $1,000 grand prize for the film judged and voted as the festival's best.
Weekend passes to the festival will be available for $30 and include access to all films. Attendees can purchase all seats in a pod of 6 for $150, a $30 discount. Pods must be purchased in a single transaction, and all seats are available on a first-come, first-serve basis. Tickets are available through the SAAC Box Office; visit saac-art.org or call 870-862-5474.
Friday, November 13
12:00pm CST
17 SECONDS + Virtual Q & A
2:00pm CST
SHORT FILM SELECTIONS #1
5:00pm CST
MAMAKROM + Filmmaker Q & A
8:00pm CST
SMALL TOWN WISCONSIN + Filmmaker Q & A
Saturday, November 14
10:00am CST
FAMILY FRIENDLY SHORT FILMS
11:00am CST
ARKANSAS MADE SHORT FILMS
1:00pm CST
SHORT FILM SELECTIONS #2
3:30pm CST
TOP 5 LOUISIANA FILM PRIZE 2020 SHORTS
5:30pm CST
MOLTO BELLA + Filmmaker Q & A
8:00pm CST
TAKING THE FALL + Filmmaker Q & A
Sponsor Content
Comments