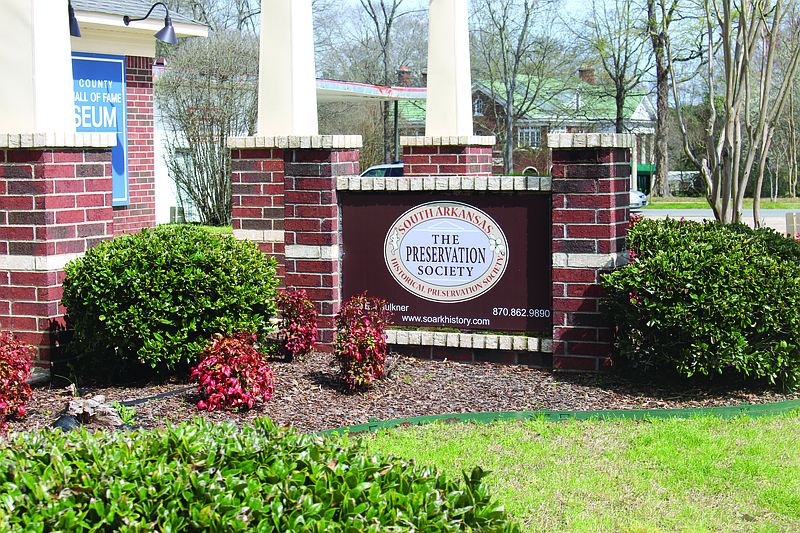 (News-Times file)
The South Arkansas Historical Preservation Society will be having a Pow Wow this Saturday from 1-3 p.m.
Pow Wows are a way for Native Americans to meet, dance, socialize, and honor their cultures according to PowWows.com. To help honor this tradition and November as Native American History month, the Preservation Society is holding this event.
"It is going to be a beautiful day. We're going to be out on our lawn for some of the event," Steve Biernacki, SAHPS Executive Director said. "We're also going to bring some groups into our facility so they can see the different Native American artifacts we have on display from eight different tribes."
Biernacki further explained the importance of having an event like this.
"There is so much history here in Arkansas from Native Americans," Biernacki said. "People may or may not know that Arkansas was right in the heart of the Trail of Tears (forced relocation of upwards of 60,000 Native Americans) and all of the tribes that were here enriching the land and community were moved out and many perished along the way."
The name "Arkansas (Acansa)" derived from the Quapaw Indians that lived North of the Arkansas River. Quapaw Indians were known for living downstream and were referred to as the Acansa or south wind people, according to the Arkansas Secretary of State website.
Some of the original inhabitants of Arkansas included Caddo, Chickasaw, Osage, Quapaw and Tunica Indians.
Biernacki, having spent time in Arizona and witnessing Native American friends and neighbors put on Pow Wows, said he wanted to help foster that same experience for people of south Arkansas and help connect them with the rich history here. After making some phone calls, Biernacki was able to secure members of both the Kiowa and Lumbee Native American tribes to come and perform a ceremonial dance as part of the Pow Wow on Saturday.
"It is very important for folks to understand how great and wonderful this world is and that we weren't the first ones here," Biernacki said. "There were others (Native Americans) that laid the groundwork of this land. We get to benefit from their work and the richness of this land. I just want people to gain a perspective and understanding of why Arkansas is so beautiful and referred to as "The Natural State;" I want them to get in touch with the roots and culture that we were stripped of."
While visitors enjoy the Pow Wow and festivities to honor Native American History month, they may also notice a lot of the changes in the Gallery of History. Biernacki told the News-Times back in September he hoped to make the museum more interactive.
"Right now we have the gallery of history, a picture gallery. Well we are going to change that into an experience. It is going to be very interactive, it is going to be eye popping. And it is going to tell a story from beginning to end," Biernacki explained. "From the moment you walk in the front door, we want to walk you through every decade of history and tell the stories of those decades."
He gave a timeline of having this renovation completed by Thanksgiving and it appears that goal will be met. The SAHPS will be ready to invite people to see the new Gallery of History, but right now they are asking for people to set up tour reservations with the office because of the ongoing COVID-19 pandemic.
For more information on Arkansas' ties to Native Americans, the SAHPS encourages everyone to come out this Saturday for the celebration and exhibit.
Sponsor Content
Comments