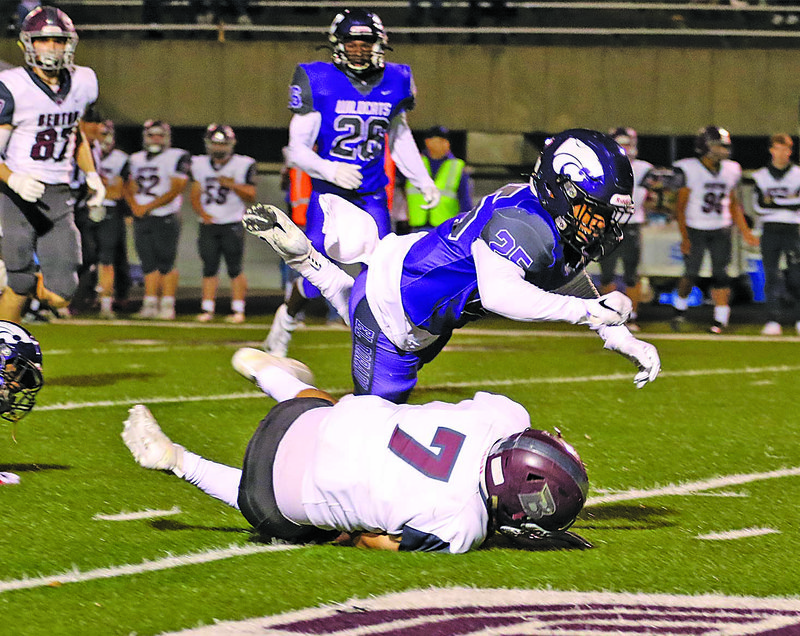 El Dorado safety Emon Ingram delivers a big hit to a Benton receiver in action this season. Ingram will walk-on to the football program at the University of Central Arkansas. - Photo by Siandhara Bonnet
El Dorado's football program announced this week that Emon Ingram has signed on as a walk-on to play at the University of Central Arkansas.
Ingram played safety for the Wildcats last season. He finished the season with 50 tackles, one interception and four pass breakups.
"UCA will love Emon. They're getting a real steal with him," said El Dorado defensive coordinator Trey Outlaw. "Emon was the leader of our secondary last year. Emon is so smart and athletic, he will succeed at the next level. We are excited to see Emon have the opportunity to chase his dream in college."
The Bears are coming off a 9-4 season and finished 7-2 in the Southland Conference.
Sponsor Content
Comments