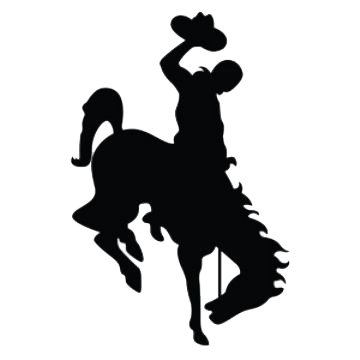 Wins have been tough to come by on the hardwood in recent years for Smackover, who hasn't qualified for the state tournament since 2016.
But with the hiring of Caleb Spradlin as their new boys basketball coach, the Bucks are hoping for a change of fortune.
Spradlin, who coached at Camden Fairview, takes over after Lenell Brown departed after one season on the job.
Spradlin is Smackover's third coach since the end of the 2016-17 season, but coaching close by allowed him to keep an eye on the team, and once the position become open, he was immediately interested.
"Being just down the road at Camden Fairview coaching the junior boys, I know a lot of people that work at Smackover, so kind of through word of mouth, I found out that it was coming open," Spradlin said. "There was automatic interest. I didn't hesitate to put in my application and talk to the people I needed to talk to about it and let them know I was interested. It was kind of a no-brainer."
Smackover Athletic Director David Osborn said Spradlin was a good fit for the Bucks.
"We are excited to see what the future holds for Smackover basketball," Osborn said. "Coach Spradlin comes with very high recommendations from several excellent coaches. Coach Spradlin's plan for building the program 7-12 goes along with our focus on improving our programs as a whole. While we were contacted by several coaches for the position, we felt that Coach Spradlin's energy, enthusiasm, and plan for building his program was the best fit."
Spradlin got a glimpse of his future players while coaching Camden Fairview's junior high squad, and that familiarity will help ease the transition.
"I think it does," Spradlin said. "They're joining a new conference, more in the southeastern part of the state, which I'm very familiar with. I know several of the coaches there. I know what to expect. There's a lot of basketball tradition in the conference."
Spradlin also discussed which schemes he wants to run.
"We'll base out of a motion set," Spradlin said. "Just finding ways to get your playmakers the ball. Defensively, I like to run an extended 1-3-1. Then also some basic man-to-man, pick up people full court, just play a fun brand of basketball, but certainly a disciplined and team-oriented style of ball."
Spradlin will get to build everything from the ground up by being in charge of all aspects of the program from the seventh grade through the varsity squad.
"I think it's a blessing that I can coach them from seventh grade through 12th grade," Spradlin said. "You get to put in your basic principles from a fundamental standpoint. With discipline, they know what to expect. They know what you're about. Then every year, you can add a little bit more or a new defense and just grow together. Then by the time they get to high school, the foundation is laid. They know what to expect from you, and then it can be a lot of fun. I'm looking forward to that part of it, just grow the program and see them grow."
Although the COVID-19 pandemic is currently preventing any face-to-face meetings, Spradlin is hopeful that he can meet the team in time and be able to get some work in during the summer.
Presently, he is already watching film to start preparing.
"As soon as we get the opportunity, I'd like to meet the guys, open up the gym and get some shots up," Spradlin said. "Hopefully, that's as soon as next month. That's what I'm hoping for. In the mean time, I'm really excited to be here and I'm excited to meet the kids and start building that relationship.
"I'll spend a lot of time watching film. I accessed our Hudl today, so I'll watch film on our guys and kind of get an idea of what they're about, what they're good at, what we need to work on. I'll start preparing for our opponents next year, try to get a scouting report on those guys and who is coming back, try to get a head start on that."
Sponsor Content
Comments