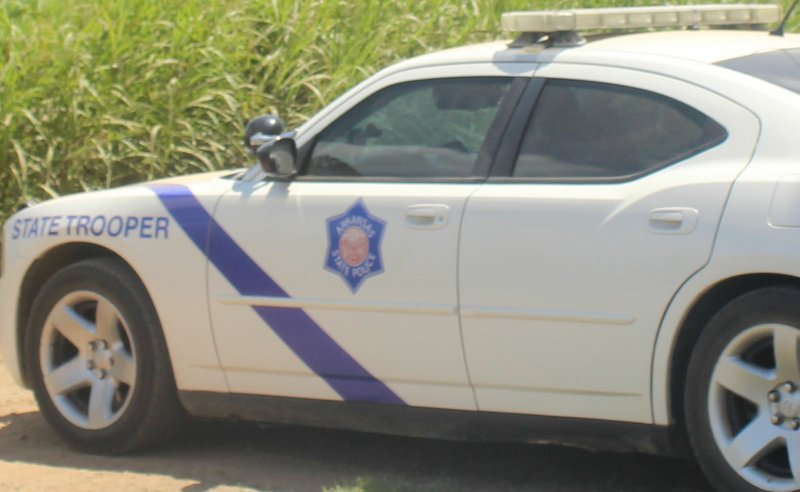 An Arkansas State Police vehicle is shown in this file photo.
A Junction City man was the victim of a fatal car crash Monday night in Union County.
Rocky McDowell Jr., 35, died after his truck crashed at Morning Star and Greenbriar Roads at 10:30 p.m. on March 30.
According to an Arkansas State Police fatality report, it was raining and the road was wet at the time of the crash. The report states McDowell's truck, a Dodge Ram, navigated through a roadway that was underwater before leaving the road and flipping.
The vehicle came to a stop upside down in a ditch, partially submerged in water, the report says.
"This time of year we have pop-up showers often bringing heavy rainfall in a short period of time causing flooding to our ditches and ultimately to our roadways," Union County Sheriff Ricky Roberts said. "Drivers beware, and try to travel roadways that you are familiar with, that you know where the water levels are known to rise."
Roberts said if a driver encounters a flooded roadway, they should contact his office if the road is in the county or the El Dorado Police Department if it is in El Dorado.
"As they say: Don't drown, turn around," he said.
Sponsor Content
Comments