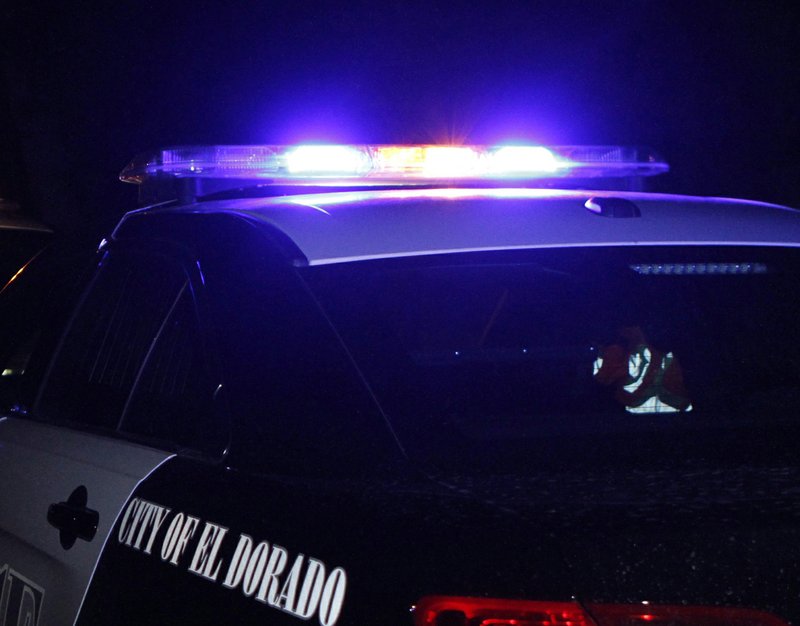 While there was an uptick in violent crimes that were reported in the city last year, a noticeable drop in property crimes helped to bring down the overall crime rate, according to an end-of-year crime trends report that was released by the El Dorado Police Department.
The total crime index, which includes violent and property crimes, was down by 7 percent, going from 1,398 in 2018 to 1,302 last year.
Police Chief Kenny Hickman pointed out that homicides and robberies decreased and while aggravated assaults and forcible rapes rose slightly, overall violent crime trends increased by only 1 percent last year, with 178 violent crimes reported in 2019 and 176 in 2018.
Incidents of murder and non-negligent manslaughter fell by 50 percent, with four homicides occurring in 2018 and two in 2019.
The two fatal shootings that occurred last year resulted in the deaths of 22-year-old Randall Farlin last April and 17-year-old Octavius Critton Jr. four months later in August.
Critton's murder remains unsolved and is still under investigation.
Police are also still investigating the city's first homicide of 2020. Rodney J. Hart Sr., 36, was shot multiple times and succumbed to his injuries Jan. 30.
The number of robberies that were reported in 2019 was up from 2018, going from 23 to 32.
Officers responded to 137 reports of aggravated assaults last year, compared to 130 in 2018.
Sixteen forcible rapes were reported to the EPD in 2019, rising from 10 in 2018.
In the property crime index, reports of burglary/breaking or entering, theft and motor-vehicle theft all fell in 2019, while reports of arson jumped from two in 2018 to five last year.
Despite a rash of vehicle break-ins that was reported in late summer and early fall of 2019, primarily on the west side of town, the number of burglary/breaking or entering incidents that were recorded by the EPD last year was considerably lower (619) than in 2018 (658).
There was also a 7 percent drop in thefts in El Dorado last year. In 2018, 492 thefts were reported versus 456 in 2019.
Motor-vehicle thefts decreased by a whopping 37 percent, going from 70 in 2018 to 44 last year.
Of the more than $1.03 million worth of property that was reported stolen in 2018, $625,541 worth of property was recovered.
The value of property that was stolen in 2019 was $760,852 and a total value of $472,340 was recovered.
The total number of violent and property crimes that were reported to the EPD was 1,302 in the final year of the 2010s and 1,398 the previous year.
Police cleared 84 percent of cases in 2019 and 86 percent in 2018.
Officers took 10 fewer domestic abuse reports in 2019 (150) than in 2018 (140).
Calls for service grew sharply in the last year (16,196), representing a 28 percent increase from 2018 (12,657).
EPD arrests also increased in 2019, with 1,904 adults taken into police custody and 157 juveniles, compared to 1,729 and 153, respectively, in 2018.
Sponsor Content
Comments