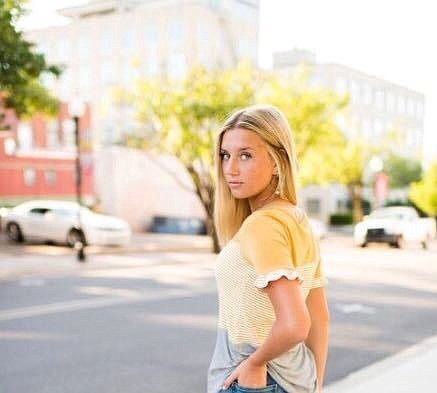 Smackover Lady Buck Malorie Pullin started modeling for Southern Threads a few months ago. (Contributed)
Smackover softball player Malorie Pullin is known for getting down and dirty on the diamond. Recently, the junior-to-be has shown a more glamorous side off the field, delving into the world of fashion modeling.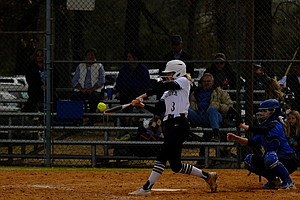 Malorie Pullin is balancing softball with modeling. She hopes to go on to play collegiate ball while she studies to become a plastic surgeon. (Contributed)
Pullin, who plays for Tulsa Elite (Jaramillo) traveling softball team, also suits up with an area boutique, showing off a much more photogenic side.
"I am working with Southern Threads boutique in El Dorado and started only a few months ago when Hannah (Pitre) contacted me to see if I would be interested in modeling some of her new trends as they arrive at the store," Pullin said. "I told her absolutely and have been doing so since then. As she gets her new arrivals in, she calls me, and I go up and we do a photo shoot with Jordan Ogier and then those photos are shared on social media and on her online website @shopsouthernthreadsboutique."
A dominating pitcher and hitter with the Lady Bucks, Pullin said, although modeling is a new venture, it's something she could get used to.
"I really enjoy modeling. The thing I like most would be getting to see the new trends of clothing and jewelry that are coming out and being able to try everything on," she said. "I really like seeing how the different pieces fit together to make some of the cutest outfits. As of right now I don't have anything I do not like about modeling. In the future I would for sure consider modeling if the opportunity arose."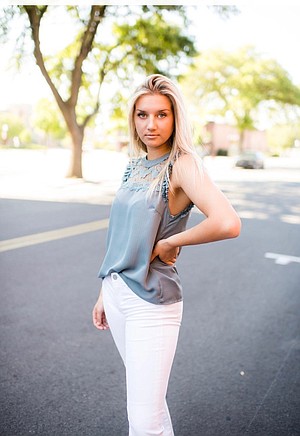 Smackover Lady Buck Malorie Pullin started modeling for Southern Threads a few months ago. (Contributed)
Between high school, summer and into the fall, softball has been the primary beneficiary of Pullin's free time. She said modeling hasn't cut into a softball career, andshe hopes carries on into college.
"The two normally don't interfere with each other," she said. "The modeling I do as of now is normally only one day and only for a couple of hours so it's pretty easy to schedule other things around it."
Make no mistake, softball is still the focus for the 5-foot-7 Pullin. After missing out on her sophomore season due to COVID-19, her goals on the diamond are loftier than ever.
"As far as high school I would love to see our team make it to state and bring home a state title and have many accomplishments along the way just as added bonuses," she said.
Malorie Pullin is balancing softball with modeling. She hopes to go on to play collegiate ball while she studies to become a plastic surgeon. (Contributed)
"After high school, I hope to play at the collegiate level. I am looking for a college that will help me to be not only the best athlete I can be, but to also help me on my career path of becoming a plastic surgeon."
Sponsor Content
Comments