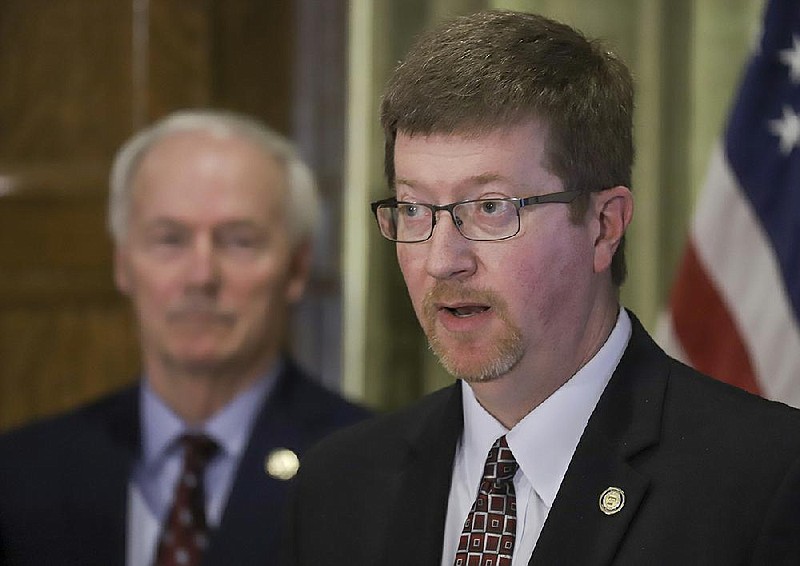 Arkansas Department of Education Secretary Johnny Key will appear on Arkansas Week this evening to discuss school in the fall. (Arkansas Democrat-Gazette/ John Sykes Jr.)
Arkansas PBS's flagship public affairs program "Arkansas Week" will address back to school plans, including contingency plans for students and faculty on returning to campus and the impact on education while adhering to health guidelines, Friday, June 26, at 7:30 p.m.
Secretary Johnny Key of the Arkansas Department of Education and Dr. Richard Abernathy, executive director of the Arkansas Association of Educational Administrators, will discuss plans for the 2020 elementary and secondary education school year.
Dr. Maria Markham, director of the Arkansas Division of Higher Education; Chancellor Joe Steinmetz of the University of Arkansas; and Dr. Joel Tumlison, physician specialist for the Arkansas Department of Health, will discuss plans for the reopening of colleges and universities across the state.
"Arkansas Week," hosted by veteran journalist Steve Barnes, highlights experts discussing issues of concern to Arkansans. "Arkansas Week" airs on Arkansas PBS each Friday at 7:30 p.m. and Sunday at 10 a.m. and is broadcast Saturday mornings at 5:30 a.m. on KUAR FM 89.1. Episodes are also available at myarkansaspbs.org/arkansasweek, and viewers may sign up for program updates at myarkansaspbs.org/engage. Arkansas PBS is broadcast on KETZ in El Dorado.
Sponsor Content
Comments