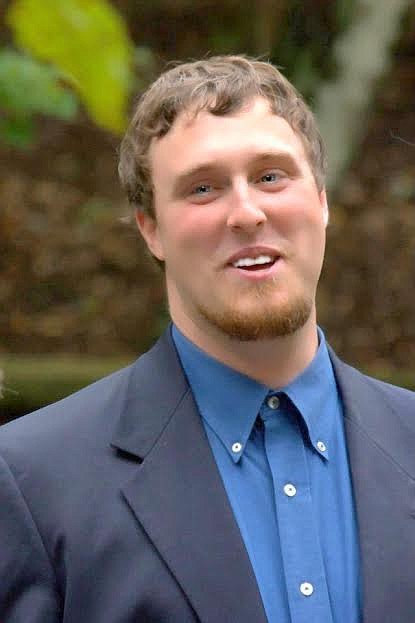 Baumgardner
Hi folks. Caleb Baumgardner here. El Dorado News-Times Editor Caitlan Butler asked me if I'd like to write a weekly column in our local paper and I decided to take a stab at it. So, hello there, hopefully-soon-to-be-Faithful Reader, nice to meet you. I suppose a bit of an introduction is in order.
I was born in El Dorado in October of 1983 and grew up here. I graduated El Dorado High School in 2002 and after a summer of late nights out with friends, manning a cash register at Hollywood Video (Remember going to brick and mortar stores to rent movies?), and a whirlwind summer romance of the kind you have when you're 18 and live in a small town, I left to seek my fortune. I won't lie. I had no plans of returning.
But my fortune had other plans.
Thirteen years later, after accumulating a few degrees, working in Little Rock, having some integral life experiences, and seeing a fair bit more of the world than I had when I left, I came back. I was quite a different person, and El Dorado was different too. Never did I ever think we would have an arts district, and yet it lies right down the street from my law office.
I have been practicing law here for the better part of five years now and I like it. I attend Holy Redeemer Catholic Church (where I am occasionally permitted to sing in the choir), wield a ladle at the Salvation Army, see friends when I can, skip town on some weekends and just stay home and read on others. On those weekends I can occasionally be found at The Downstairs Pub. I'm into cooking, preferably with a glass of wine while good music is playing. I like to hike, especially in the mountains of Arkansas' northern reaches. From early November to late December I deer hunt down in Wesson. I know for a fact that people in other parts of our state are envious of the deer hunting here in South Arkansas.
I have been asked to write about current events, politics, the occasional legal issue, and ideas that find themselves being discussed in our society today. I plan on mostly doing that, though I may occasionally stray to other subjects. But I didn't want to just jump in front of you here and start writing about things without taking the time to introduce myself first. So that's what this first column is for.
Lastly, I want to say this.
Saint Pope John Paul II, a personal hero of mine, was once asked, if all of Sacred Scripture was destroyed and he could only preserve one sentence of it for future generations, which sentence would he choose? He quickly and succinctly replied with Christ's words from Saint John's Gospel:
"The Truth will make you free."
More than anything else, I want this column to be about what is true, no matter what I happen to be writing about. In my professional life, I endeavor to find the truth so that it can be used to resolve conflicts and controversies. Some people say that we live in a post-truth age and that the truth no longer matters, only what we wish to be true. I adamantly disagree, and that is a subject for another column. But within the confines of this column, hopefully-soon-to-be-Faithful Reader, I will always do my dead level best to get at the truth, whether it's legislation or life. I hope that will keep you coming back.
'Till next week.
Caleb Baumgardner is a local attorney. He can be reached at [email protected]
Sponsor Content
Comments