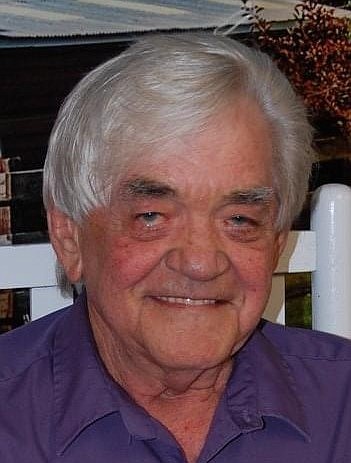 Major
Garland Richard Major, Jr., 76, of Strong, AR passed away Tuesday, June 16,2020, in Little Rock, AR.
Garland was born November 29, 1943 in Old Union, AR to the union of Garland Richard Major, Sr., and Unie Mae Jerry Major.
He was preceded in death by his parents, his wife of 50 years, Dianne Smith Major, two sisters, Madie Alphin, Cynthia Meshell, four brothers, James Major, Bill Major, Harold Major, and Hollie Ray Major.
Garland was a member of the New London Baptist Church and former member of the Unionaires Gospel Group. He retired from Cooper Tire after 31 years of service, was a former salesman for Herring Furniture and was currently a salesman at Blackmon's Furniture. He was former co-owner of Major's Chicken Cabin and was a veteran of the U.S. Army.
Survivors include three daughters, Teresa Frisby of Pine Bluff, Tammie Norris and Giff Gleghorn of El Dorado, and Tonya Manning of Strong, four sisters, Nancy Herring of Strong, Linda Cogburn of Hampton, Jerri Agerton and husband Dee of Urbana and Deborah Drennon of Bauxite, five grandchildren, Andria Wooten and husband Justin, West Norris, Tiffany Frisby, Joshua Norris, and Katelyn Manning, one great grandson, Avon Wooten, and numerous nieces and nephews.
Visitation will be 10:00 a.m. until 11:00 a.m. Friday, June 19, 2020, at the New London Baptist Church.
Funeral services will be held at 11:00 a.m. Friday, June 19, 2020 at the New London Baptist Church with Rev. Jody Jackson and Rev. Terry Smith officiating. Interment will be in the Sweet Home Cemetery in Strong, AR under the direction of Bailey Funeral Home of El Dorado, AR.
In lieu of flowers memorials may be made to Sweet Home Cemetery Association, C/O Mona Johnson, 13200 Strong Hwy, Strong, AR 71765
Due to Covid19 all those attending will be required to wear a mask and there will be a limit of how many will be able to enter the church.
Please visit www.baileyfuneralhome.net to sign the online register book.
Sponsor Content
Comments