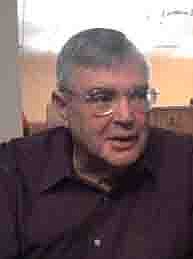 Shackleford III
John Marshall Shackleford III, 72 of El Dorado, AR. passed away Saturday, July 25, 2020 at the Medical Center of South Arkansas.
John (Scooter), was born on October 17, 1947 in El Dorado AR. and was the son of John Marshall Shackleford Jr., and Hope Hardage Shackleford. John was a life-long member of the First Christian Church in El Dorado. He loved spending time with his family and friends, as well as fishing and traveling. Early on in his life he enjoyed his work as a pipe fitter and got to travel. As he grew older he was a partner with his late sister Cecile at Shackleford Taylor Real Estate.
He was preceded in death by his parents; John Marshall Shackleford Jr. and Hope Hardage Shackleford and a sister Cecile Shackleford Taylor.
Survivors are his wife of 30 years Terri McGoogan Shackleford; a son Brian Marks, a daughter Stacy Marks and fiancé Bobby Willingham, three granddaughters; Ayla James, Nova Willingham and Jemma Willingham; a sister Sheryl Shackleford Wray and husband Louie Wray.
A memorial service will be at 2 pm, Saturday, August 1, 2020 in the chapel of Young's Funeral Directors with Rev. Bob Parks officiating.
Condolences may be made online at www.youngsfuneralhome.com
Sponsor Content
Comments