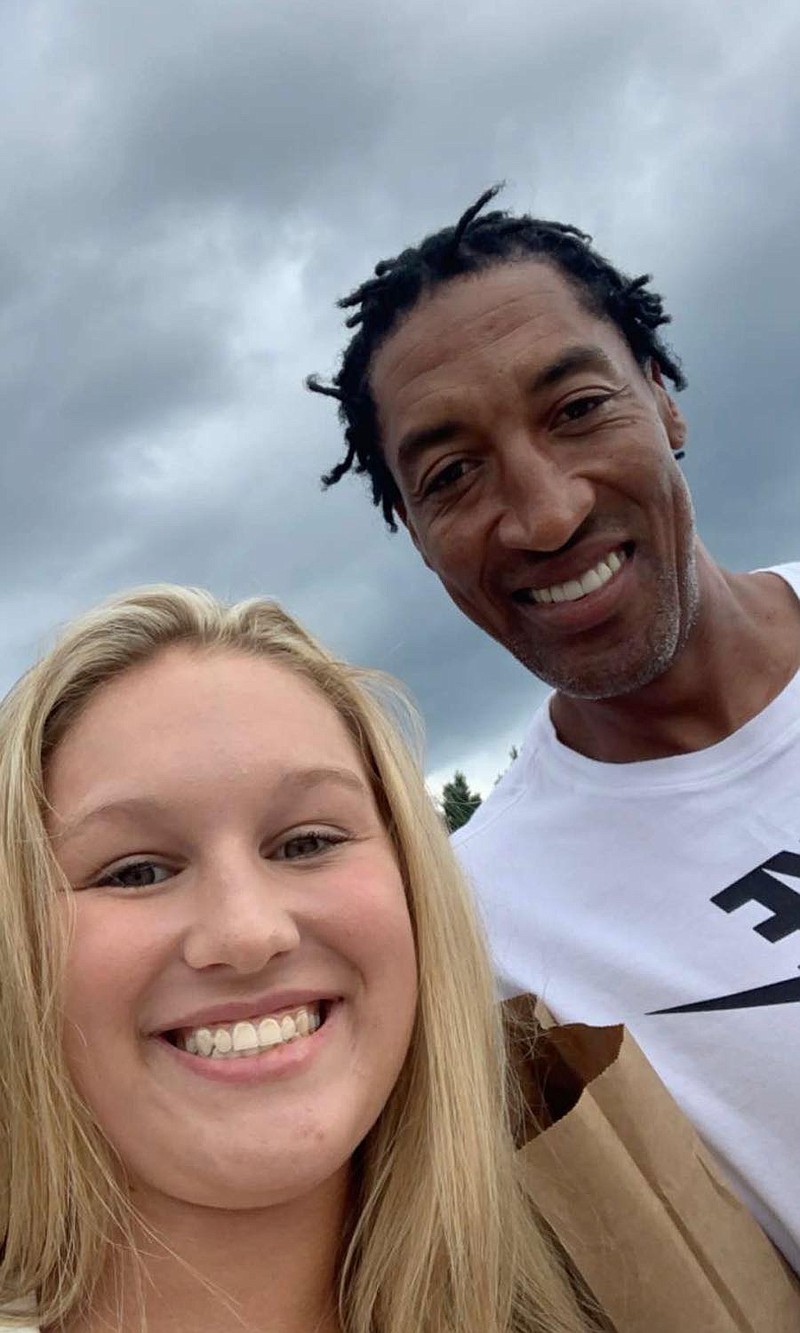 Parkers Chapel Lady Trojan Taylor Fortune met NBA legend and Arkansas native Scottie Pippen at Timberlane Meat Market Wednesday. (Contributed)
Parkers Chapel's Taylor Fortune seized an unexpected opportunity Wednesday and collected a rare photo with a childhood hero. The 5-foot-10 senior revealed on social media a selfie portrait she took with NBA legend Scottie Pippen.
"My mom and I stopped at the Timberlane Meat Market and he just happened to be in the same parking lot, so I went up to him and asked for a picture," Fortune said. "We did not talk much."
Pippen, a native of Hamburg, played alongside Michael Jordan on the Chicago Bulls' six world championship teams. He returned to the world media stage last month as one of the focal points of the ESPN documentary, "The Last Dance."
Fortune said she knew of Pippen before the docuseries aired, however.
"I'm a big fan," she said. "I grew up watching the NBA Classic games from when the Bulls were unstoppable back in mid 90's. I've always admired the Jordan and Pippen duo. They are one of the best duo's, if not the best."
Fortune, who averaged 7.3 points and 6.4 rebounds per game last season, said she's remained busy despite the COVID-19 pandemic. She's devoted the summer to honing her skills in preparation for her "Last Dance" as a Lady Trojan.
"I've played in one tournament so far with Arkansas Blaze. This weekend we will be in Oklahoma City for nationals," she said. "I've added a few things to my game like the step-back shot and several moves for mid-range shots."
Sponsor Content
Comments