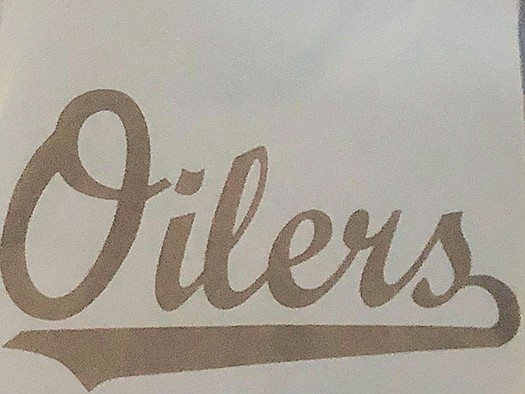 After a sixth-place finish last weekend at the American Legion AAA Senior State Tournament, the El Dorado Oilers continue their postseason today with the start of the Senior Babe Ruth State Tournament in Camden.
The Oilers (21-12) start pool play by taking on Arkansas Pulpwood 16U at 3:30 p.m. before facing Arkansas Pulpwood 19U at 10 a.m. on Saturday.
Bracket play starts Saturday afternoon with the championship game set for Sunday.
"John Dawson has coached Arkansas Pulpwood for quite awhile, and we've played each other six times over the course of the summer," Oilers coach Greg Harrison said of how his team was invited to the event.
"They predominantly play Dixie or senior Babe Ruth. Traditionally, we'll have somewhere between 20 to 25 AAA teams in American Legion and about 75 to 90 junior teams in American Legion, so it has a larger field of competition.
"Dixie and senior Babe Ruth don't tend to have those same amount of numbers, but going into this year, our numbers were small and I know their numbers were small, so coach Dawson reached out to me and asked if we would be interested in playing.
"Having a good working relationship with him and a lot of other coaches of other programs, we definitely wanted to do what we could to help them out to have a successful, competitive state tournament. We also appreciate them thinking well of us to ask us to come and participate in it."
Harrison said facing the Camden teams will be a benefit for the Oilers.
"We're going to have some familiarity, which I feel like will play to our advantage," Harrison said.
Last weekend, the Oilers had their best finish at the American Legion state tournament since the program was brought back, and Harrison attributed their success to defense.
"We showed up and we were hungry. We were definitely tournament ready," Harrison said. "It was some of the best baseball that we were playing as far as defense. We had two games where we didn't commit any errors."
However, a lack of execution in the field proved to be the Oilers' downfall in their loss to Bryant that ended their run.
"There were a few things we could've done when it comes to playing small ball," Harrison said.
"When you're playing a team that's accustomed to their field, they cut their field a certain way, they grow their grass a certain way, so they definitely know how the ball is going to bounce. We actually showed up early to focus on bunting in case we needed to get in that type of game.
"We were shutting them down in the first couple of innings. We had them worried, but we've got to be able to execute. We have to stay calm, keep our composure and realize that we're there for a reason.
"We know we're playing Bryant at Bryant. We have to stay focused on the task at hand and not worry about who we're playing. We have to execute.
"If we would've executed a few plays, it would've been a completely different ballgame."
Harrison said the Oilers will have a bit of a different look in Camden with some players being away on vacations and others getting ready to head off to start college.
"We do have a few that are going to be out because we did not have this tournament on our schedule," Harrison said.
"We definitely don't want to hold anybody accountable for not being able to be there. We have quite a few that have summer vacation plans. Of course, we have to be mindful that a few seniors are looking at getting ready for their first year of college.
"They don't really know what it's going to look like with COVID-19 and the preparation that's going to go with that. Many families were wanting to get away for a little bit, just to spend a little bit of time before we get back ready for the real world.
"We do have guys that are going to be ready to play this weekend. We like the talent that we're going to be bringing to the table in Camden this weekend."
Harrison said that the players who will be participating have spent this week getting some rest while also staying sharp.
"Most of what we're doing is resting," Harrison said. "Our senior guys have played 33 games over the past several weeks. They've had plenty of baseball to where they're going to be ready this weekend, but we've asked them to stay rested and stay focused."
Sponsor Content
Comments