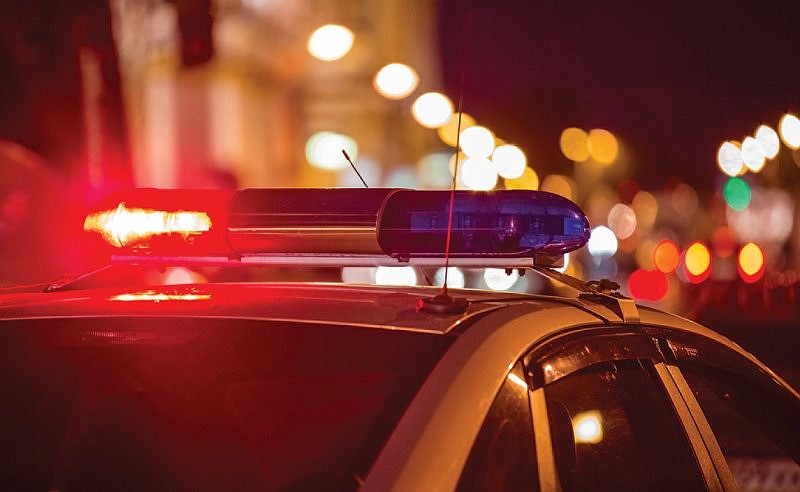 El Dorado police are still searching for answers in an investigation into a shooting that invasion that left a 25-year-old man dead during a home invasion last month.
Xavier Q. Thrower was fatally wounded after at least one intruder broke into his residence at 2308 Helena St., fired shots and stole a purse.
A preliminary autopsy report from the Arkansas State Crime Laboratory in Little Rock concluded that Thrower died from a single gunshot wound to his side, said Capt. Scott Harwell of the El Dorado Police Department's Criminal Investigative Division.
At 9:12 p.m. on June 14, officers responded to a report of shots fired at the Helena Street residence and upon arrival, they found Thrower lying motionless on his stomach with what appeared to be a gunshot wound to his side.
An ambulance was summoned to the scene and Thrower was transported to Medical Center of South Arkansas, where he was pronounced dead a short time later.
Lt. Andrew Russell, public information officer for the EPD, previously said robbery was a possible motive, noting that the suspect stole a purse that belonged to a woman who was inside the residence at the time.
The woman told officers that she was inside a bedroom when a male broke into the house and shots were fired. She said she ran from a bedroom to the bathroom and used her cellphone to call 911.
However, the suspect pushed open the bathroom door and demanded her purse, the woman told investigators.
"She fell and the phone flew from her hand. He shot the phone and he grabbed her purse and ran out," Russell said.
While en route to the scene in response to the initial report of shots fired, officers were notified by 911 dispatchers that a woman was knocking on a neighbor's door asking for help.
Police said Thrower was lying in the doorway that led from the dining room to the kitchen inside his residence.
Russell said only one suspect is believed to have entered the residence.
On Thursday, Harwell said Thrower and two other people were inside the residence when the shooting occurred.
No other injuries were reported and Harwell declined to publicly identify the other people who were present, citing the ongoing investigation.
He said investigators have not been able to confirm many other details about the case, including establishing a firm motive and identifying potential suspects.
Harwell said investigators have developed a few theories surrounding the possible motivation behind the shooting; but declined to comment further on the matter.
Harwell said he is hoping evidence analyses from the state crime lab will provide more answers soon.
"We've got tons of evidence that we collected at the scene and submitted to the crime lab for processing and we're waiting for results," he said. "We did locate blood evidence in multiple places throughout the residence and we hope those swab (samples) will give us some answers, at least."
"We've conducted a lot of interviews up to this point and pending the results from the Crime Lab, that may lead us to others that we want to interview," Harwell continued.
Police are also still actively investigating two other recent homicide cases that remain unsolved, he said.
Thirty-six-year-old Rodney J. Hart Sr. was found Jan. 30 lying in the yard of his residence in the 500 block of Cooper Drive.
Officers responded at 1:16 a.m. to a report of shots fired in the area and while en route, they received a second call confirming there was a victim in the shooting.
Hart reportedly died from multiple gunshot wounds.
No arrests have been made in the case nor has a motive been officially established.
It has been nearly a year since Octavious D. Critton Jr., a 17-year-old El Dorado High School student and football player, was fatally shot inside a residence at 1204 California St.
Officers were called to the scene at 11:30 p.m. Aug. 11, 2019, and upon arrival, a man, 24-year-old Juston A. Mayweather, directed them to Critton, who was inside the California Street residence.
Critton was pronounced dead on the scene.
Mayweather was also shot in the incident. His injuries were not life-threatening.
Harwell said the investigation into Critton's death has not moved very far since last August but "it is still moving."
"We're still receiving information on all three of our current, open homicides. We're doing everything that we can do to track down leads and confirm what we can confirm and see where that leads us," he said.
Anyone with information about the shooting deaths of Thrower, Hart or Critton is encouraged to call the CID at 870-881-4810 or Crime Stoppers at 870-863-4636 (INFO).
Sponsor Content
Comments