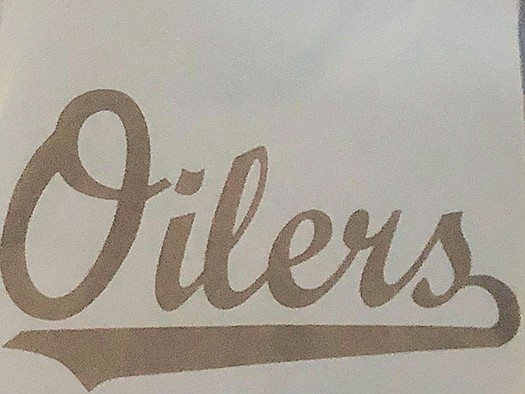 Although he made only two starts this spring for Smackover, Baylor Brumley got out of the gates quickly, picking up wins over Arkadelphia and Fouke.
In what turned out to be his final start of the spring, Brumley fired a six-hitter in a 4-2 win over the Panthers, who had won the previous three meetings by a combined score of 38-2.
Just days after that outing, the outbreak of the coronavirus pandemic ended the spring sports calendar, but when baseball got the go-ahead to return, Brumley made up for lost time.
The Smackover standout recorded two strikeouts against Bryant at the American Legion AAA State Tournament last weekend to set the El Dorado Oilers' career mark with 94, eclipsing Junction City's Hunter Brantley.
"It's a great accomplishment," Brumley said. "I never thought I could do such a thing. I was pretty proud of myself. I was pretty excited when (Oilers coach) Greg (Harrison) told me I needed to get one more strikeout to beat it, and that was my goal in that last game."
Brumley, who is 5-2 with one save and a 2.25 ERA for the Oilers, has established several records this summer.
The five wins Brumley has is a single-season record, as is his career total of nine.
Brumley has the record for career innings with 93 1/3, and he could set the single-season mark this weekend at the Babe Ruth Senior State Tournament in Camden.
Brumley leads the Oilers in innings pitched with 37 1/3 while allowing only 21 hits this summer. His 46 strikeouts ranks second on the single-season list, trailing Brantley's record of 51 back in 2017.
His 16 appearances this summer is also a single-season record, and he also has the career record with 34.
Brumley set the Oilers' single-season ERA record in 2019 with a 2.19 mark, and he could finish with the top career mark depending on this weekend's results.
Leading up to breaking the strikeout record, Brumley made two appearances in the state tournament, but didn't record any strikeouts.
However, the results suited him just fine, as he picked up a win and a save in the Oilers' wins over Batesville and Lake Hamilton.
"Not really," Brumley said when asked if he was focusing on breaking the record in those appearances. "I was just focused on getting the game over with and helping my team win."
So what has been the key to Brumley's success?
"I've just been really confident," Brumley said. "At the beginning, I took the first loss, and I had to tell myself, 'I just got to get confidence back in myself.' I just wanted to keep working hard and do better."
The culmination of Brumley's success came on July 12 when he threw the second no-hitter for the Oilers since the program was brought back against Sheridan.
Brumley walked four and struck out nine, but didn't get to celebrate it in typical fashion, as the Oilers won the game 1-0 in walk-off fashion.
"I was really excited about it," Brumley said. "I didn't know about it for five innings, so it wasn't until the last two innings that I went for it. My teammates were telling me about it, so I told them to back me up, and they did big time."
When Smackover's season ended in March, Brumley was idle for nearly three months, and working his way back into baseball shape was not easy.
"I had to get back in shape after those three months," Brumley said. "I was way out of shape. I had to work my way back and start throwing again. It was pretty hard for me to get back to where I was during the season to where I was this summer."
Brumley said it took him some time after the season began before he felt like he was all the way back to where he was in the spring from a conditioning standpoint.
"I think it took me probably about a good month," Brumley said. "I had to keep throwing every day and I had to keep working out."
Brumley said running and throwing as much as he could were his top priorities.
"I had to run again to get myself back into shape and a bunch of throwing that I had to do to get my arm back into shape," Brumley said. "Some days it was hard to go back out there, you're too tired to do it, but you've got to tell yourself, 'You've got to do what you've got to do to get back where you want to be.'"
Brumley, who also plays in the outfield and is hitting .442 at the plate, is going to walk-on at Henderson State.
"I was pretty excited about that," Brumley said.
Brumley added that he is undecided on what he wants to major in.
"I thought about becoming a coach, but right now, I have no idea. I'm currently undecided," Brumley said. "I'm going to see how this first year goes and I'll probably decide my sophomore year."
Brumley credited former Smackover coach Jeff Burson for getting him acclimated on what to expect at the collegiate level.
"I'm going to see how it goes the first year," Brumley said. "I'm wanting to see how it feels to be a part of a college team. I think coach Burson helped me a lot of seeing how college feels.
"He gave us a college workout during the season, so I feel like I would do OK working out, but just being with so many people, I'm going to have to get used to having so many people and having to work for a spot."
Now that Brumley is close to finishing one chapter of his baseball career and starting another, he said he has bounced back from the disappointment of having his senior year ended prematurely and Burson departing to be an assistant coach at Arkansas Rich Mountain to getting ready for what awaits him at Arkadelphia.
"The pandemic really shut me down for a little bit," Brumley said. "I was upset. We had to deal with the loss of coach Burson leaving Smackover. It kind of hurt our team and our confidence went way down because coach Burson helped us so much during the school year.
"He helped us where me and my older teammates are now going to college and try to play baseball. It's been rough, but I've seen him and he's talked to me and we're pretty happy now."
Sponsor Content
Comments