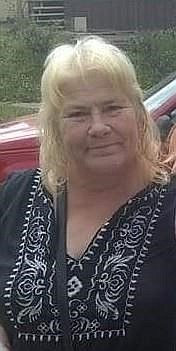 Camp-Livingston
Pamela Kay Camp-Livingston, 56, went home to walk beside our Father God, July 14, 2020. She was born September 23, 1963 to the late Alva Loy Camp and Mary Elizabeth Slater-Camp Owens.
Pamela was a good mother, grandmother, sister and friend. Pamela was married to Johnny Joe Livingston for ten years. Her passion was spending quality time with her sisters, daughters, grandchildren, great grandchildren and friends. Her children were her world. She loved our Father God and faithfully read his words. She loved listening and dancing to music and she helped anyone she could. Everyone whom met her, loved her instantly. She had an upbeat character that would always have a good joke to tell. She always kept her head up and smiled no matter what. She was truly a strong and courageous woman with the biggest heart you have ever seen.
Preceding her in Heaven are her father, Alva Loy Camp; step-father, Garland Owens; mother, Mary E. Camp-Owens; two sisters, Angela and Donna Camp; granddaughter, Mary Lemarra Hollis (infant); grandson, Christopher Daniels (infant); and nephew, Wesley Owens.
Survivors are Johnny Livingston of Louann; daughters, Tanya Spalding of New York, Crystal Tubbs (Billy) of El Dorado; granddaughters, Krista Hall (Aaron) of Conway, Paris Tubbs of El Dorado, Barbra Alexis and Kay Hollis of Little Rock; grandsons, David and Joshua Hollis of Little Rock; four great grandsons; two sisters, Connie Camp of Shreveport, Marilyn Owens (Gayland) of El Dorado; brothers, Toby Owens (Lisa) of El Dorado; Clay Hale of Missouri; six nephews, three nieces as well as many uncles, aunts, cousins and friends of whom she loved very much. Pamela will be truly missed and never forgotten.
Cremation arrangements are entrusted to Young's Funeral Directors.
Sponsor Content
Comments