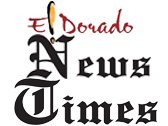 News-Times
The Arkansas Activities Association issued a statement Tuesday on the latest as to what to expect for the upcoming fall sports calendar.
In its statement, the AAA said, "We know there are many questions that we can't give you definitive answers for close-contact team sports on start dates, allowable practice activities for the future, plans for competition venues, etc. We are in communication with the Governor's office and the Department of Health in efforts to provide these answers.
"We have issued guidance related to the current Governor's Directives. Please review the AAA COVID-19 page at aractivities.org/covid19. These are the valid directives until new directives are issued. Updates will be provided as soon as new directives are issued.
"Issuing guidance or setting dates that are contrary to a Governor's Directive is not an option."
The fall sports calendar is tentatively set to begin next week with the first day of football practice to be held on Monday with season openers set for Aug. 28.
Boys and girls golf along with tennis start their respective campaigns in early August, with the cross country, volleyball and cheer/dance seasons also set to start next month.
Sponsor Content
Comments