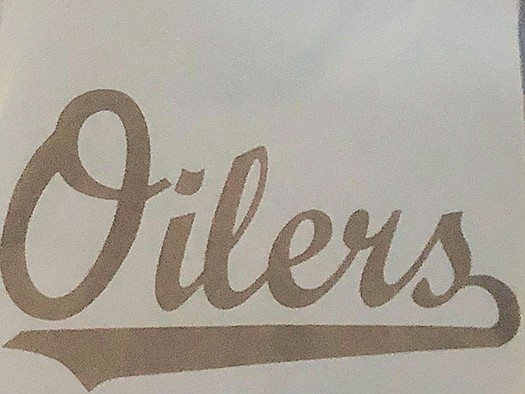 The El Dorado Oilers saw their run at the Arkansas American Legion AAA Senior State Tournament end with a 15-1 loss to Bryant on Sunday.
The Oilers (21-12) finished in sixth place at the state tournament.
The Oilers scored a run in the first to take an early lead, but Bryant scored eight runs in the third and seven more in the fourth to take control of the game.
Baylor Brumley got the Oilers going in the opening inning with a triple off the fence in right-center, and Jacob Eubanks followed with a base hit to left to score Brumley with the game's first run.
Brumley, who got the starting assignment on the mound for the Oilers, worked two scoreless frames before running into trouble in the third.
Brumley (5-2) allowed five hits and walked three in three innings of work. Of the eight runs Bryant scored in the third, only three were earned.
Brumley also set a milestone in the contest.
With two strikeouts, the Smackover standout became the Oilers' career leader in strikeouts with 94, surpassing Junction City's Hunter Brantley.
Sawyer Cropper, Tyler Johnson and Hunter Lawrence pitched the fourth for the Oilers.
Cropper allowed six hits and six runs with four being earned in 2/3 of an inning.
Johnson gave up three hits and walked one while allowing Bryant's final run in the fourth. Lawrence got the inning's final out with a strikeout.
In addition to his triple and scoring the Oilers' lone run, Brumley had a walk and one stolen base in the contest.
Eubanks also had a walk and one stolen base, while Johnson and Ty Disotell were each 1-for-2 at the plate.
The Oilers have been invited to play in this weekend's Senior Babe Ruth State Tournament, which begins on Friday in Camden.
Sponsor Content
Comments