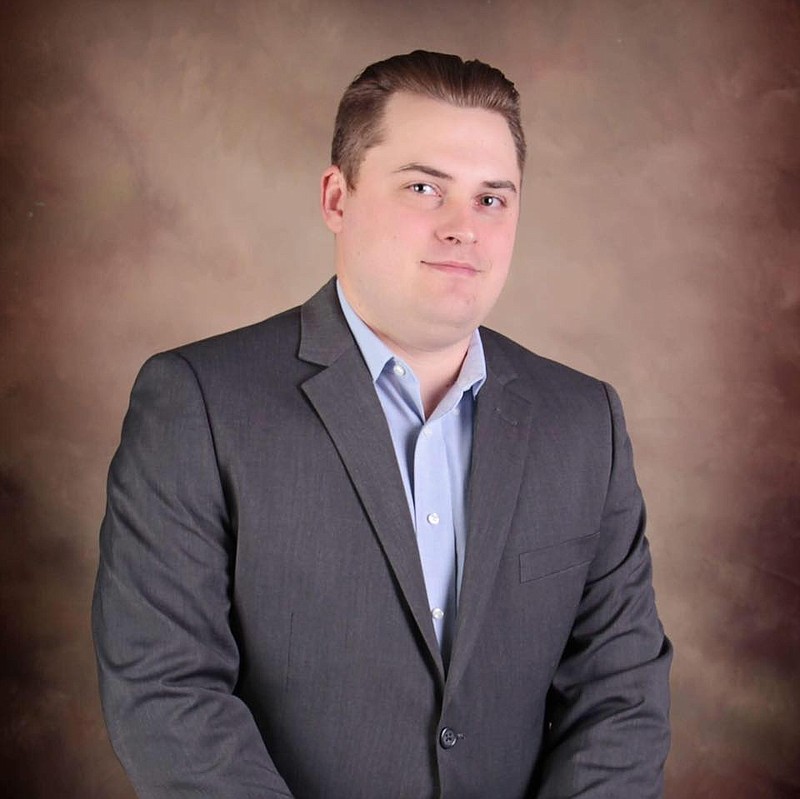 Union County Coroner Stormey Primm
The county coroner may not be the first person that comes to mind when thinking of public health officials. However, since the first cases of the coronavirus were identified in Arkansas back in March, Union County Coroner Stormey Primm has been vigilant is providing updates to residents on Facebook on a daily basis.
Like countless doctors all over the world, Primm has been discovering the nuances of the virus, which he said has been an ongoing learning experience.
"My experience with COVID-19 has been, like many others over the last several months, a learning experience and has not come without its fair share of bumps along the way," Primm said. "We have had to learn our own way just like every other health care provider of how to care for those that have contracted COVID-19.
"We had to find a balancing act between treating our patients like family and doing our best to not contract the COVID-19 virus and carry it home to our own families. This has been difficult because in these difficult times while dealing with death, they are only compounded when you add in the fear and anxiety of a pandemic."
So what drove Primm, who typically responds to local deaths and keeps records on those, to provide COVID updates to the public?
"Providing the case updates came about pretty early in the outbreak and was just a spur of the moment post," Primm said. "I felt as if myself taking a few minutes out of my day to make a post to provide this information was the least I could do for our community to be proactive.
"Over the next few months, the posts have progressed from just positive and negative test numbers to the point that they are now. Our office is typically reactive and this was the best thing I could do to provide information that could benefit the public and provide them information to base any decisions they were making based on COVID-19 and its course."
Primm includes all the daily health statistics provided by the Arkansas Department of health on his public figure Facebook page. Primm said he thought it was important that the community have access to up-to-date health information as the pandemic continues.
"I provide daily COVID-19 updates to allow for easy access to factual information on the outbreak," Primm said. "I do my best to only provide data from reliable sources that can be confirmed and pass it on.
"I feel as if this source of constant information can help people calm some anxiety. I have done my best to not provide any opinions or bias on the outbreak, and to be a source that people can turn to for information. If I can not provide the information, then I do my best to get them in contact with who can."
Union County Judge Mike Loftin has been happy with Primm's reporting on the crisis.
"I think he's done a good job," Loftin said. "What he is reporting is what I'm reporting. Stormey does a good job of reporting and getting everything out to the public. Everything is found on the state (health) department's website, and he reports every day on Facebook."
Primm said he doesn't feel his role in the community has changed because of the pandemic.
"I feel that (responding to) the COVID-19 outbreak has been a community-wide effort and my daily updates and my role in the Coroner's Office is the least I could do," Primm said.
"There are many that are making sacrifices much larger than I am, and my role is to do my best to support our other community leaders and to support the many families of Union County in their time of need. This was not changed by COVID-19."
Primm added that while things can change in an instant, everyone needs to keep looking ahead and working together.
"My perspective on the global COVID-19 pandemic is that the biggest thing people fear is the unknown," Primm said. "We do not know what tomorrow holds, as this is a very fluid situation. We may feel as if we are taking one step forward and two steps back some days, but we must always remember to keep looking forward to the future.
"The pandemic has been handled very differently in many areas, and I feel as if our community has responded well and is working through these bumps together."
Primm said local residents must stay vigilant as the pandemic stretches into its fourth month in Arkansas.
"My advice to residents of Union County is to be cautious," Primm said. "COVID-19 has been and will continue to be present in our community and will continue to affect families that we all know. Panic is one thing we must do our best to avoid at this point.
"We must continue to be proactive and protect our population that is more vulnerable to COVID-19. Anyone that believes that they have been in close contact with COVID-19 recently, or anyone that is exhibiting symptoms of COVID-19, I ask you to contact your physician and get tested and self-quarantine until advised otherwise by your physician."
Sponsor Content
Comments