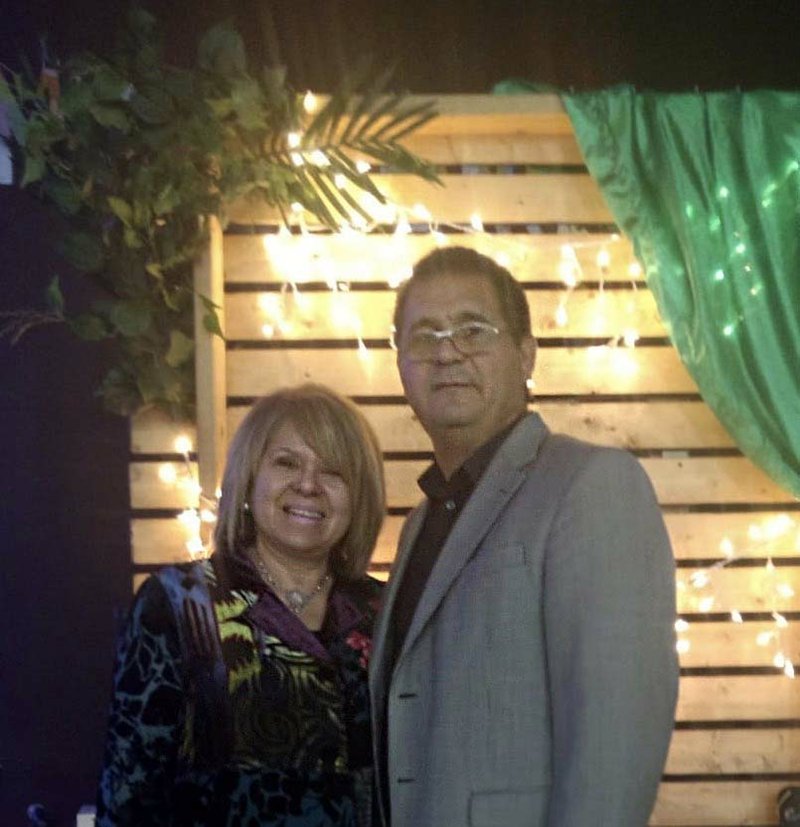 Pastor Isaura Pulido and her husband José Andres. - Photo by Photo provided by Isaura Pulido
Editor's Note: This is part of a series of Q&As getting to know members of places of worship. The series will later expand to city leaders, educators, first responders and more. A new feature will be published each Monday. Pastor Isaura Pulido answered the questions via email due to travel over the winter holidays and English not being her first language. Some answers have been edited for clarity.
Pastor Isaura Pulido grew up in Tampico, Mexico and was invited to plant a Hispanic church in El Dorado for 21 years.
She is now a pastor at Centro Cristiano Hispano New Life in El Dorado.
Pulido said in an email to the News-Times that she found understanding in what faith in Christ is through her husband. She said she practiced the Roman Catholic faith by custom rather than conviction.
Q: Have you ever struggled with your faith?
A: Since I had the personal experience I have been very decisive and with conviction the practice I enjoy in it.
Q: What do you like to discuss during services?
A: I like everything but even more the free worship of God our creator and savior, as well as receiving the word of God that edifies us and helps us in our daily life.
The way of being like you is taught through illustrated sermons that are much better recorded and understood for those who listen.
Q: Is there anything you want to discuss more during the church service?
A: Not really, because we are in a very creative church full of the Holy Spirit.
Q: What does faith mean to you?
A: All with my faith I am complete, full and I am strengthened. Without God or separated from Him without Faith nothing would be.
Q: Are new members welcome in your church?
A: Everyone is welcome and if they are interested in being part [of the church] as members, we also welcome special classes and meetings for new members.
Q: When do you worship?
A: I adore at any time — any time is good to worship and honor God for what [he] is and [what he does for us]. I adore in my daily devotional times, when I am driving [and] when I am waiting somewhere.
Since Jan. 1, members of the church have participated in a fasting program and 21 days of prayer, which ends Jan. 21.
There will also be a meeting called Holy convocation on Jan. 17, where churches from Batesville, Conway, El Dorado, Today Spring, Jacksonville, Jonesboro, Lake Village, Little Rock, North Little Rock, and Pine Bluff — that make up the Arkansas South Central Section Assemblies of God — will meet.
The church worships at 7 p.m. Wednesday and Thursday and at 10 a.m. Sunday. Centro Cristiano Hispano New Life is located at 4923 Magnolia Hwy 82 in El Dorado. For more information, visit their Facebook page at www.facebook.com/ccnleldoradoar/
Sponsor Content
Comments