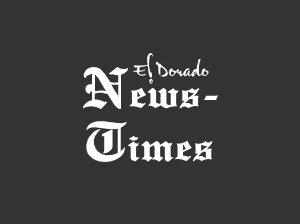 Arkansas Gov. Asa Hutchinson recently announced that the state would continue to accept refugees in light of an executive order from President Donald Trump in September that provided states and local governments the ability to reject the resettlement of refugees. We applaud Hutchinson for agreeing to continue to accept refugees in Arkansas.
"I have consulted with the Secretary of State and determined that, with limited exceptions, the Federal Government, as an exercise of its broad discretion concerning refugee placement accorded to it by the Constitution and the Immigration and Nationality Act, should resettle refugees only in those jurisdictions in which both the State and local governments have consented to receive refugees under the Department of State's Reception and Placement Program (Program)," read Trump's executive order.
States had until Jan. 21 to provide consent for refugee resettlement to the state department.
"Arkansans have a history of welcoming refugees," Hutchinson wrote to U.S. Secretary of State Mike Pompeo in his letter of consent. "While we fully support control of our borders and oppose illegal immigration, we also value the contribution of immigrants and understand the importance of America continuing to be a welcoming nation for those truly seeking refuge and following the legal path to our land."
Arkansas and other states' decisions to accept refugees stands in stark contrast to Texas, whose governor Greg Abbott last week rejected resettling refugees, citing limited state resources.
There are quite a few fundamental differences between undocumented immigrants, often referred to as illegal aliens or illegal immigrants, and refugees. Undocumented immigrants enter the country illegally (or, more accurately, most enter the country legally and then overstay their visas). Refugees have legal status — they're carefully vetted, received biographic and biometric checks, multiple background checks, extensive medical screenings and a minimum of three in-person interviews. There is a cap on the number of refugees who can enter the United States each year: under Trump, that cap was reduced from 30,000 to 18,000. In the past two fiscal years, the largest group of refugees have come from Africa.
In Arkansas, refugees are resettled by Canopy NWA. Since 2016, 171 refugees have been placed in the state. The program is funded by federal tax dollars and private donations. The federal Office of Refugee Resettlement defines individuals eligible for refugee status this way: "A refugee is any person who is outside his or her country of nationality or habitual residence, and is unable or unwilling to return to or seek protection of that country due to a well-founded fear of persecution based on race, religion, nationality, membership in a particular social group, or political opinion."
In short, it's a highly regulated, monitored process that now requires coordination between federal and state groups that provides people an opportunity to live in the U.S. who are escaping persecution. Certainly Arkansas can be one of dozens of other states to provide a new home for these individuals.
The News-Times editorial board is comprised of general manager Rita Haldeman and managing editor Caleb Slinkard. To contact the board, email [email protected]
Sponsor Content
Comments