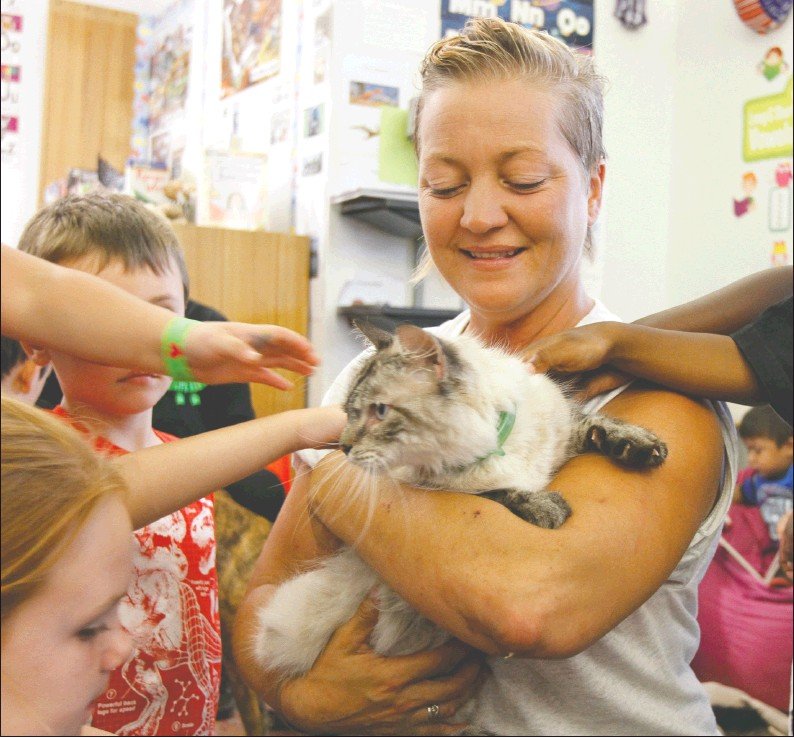 Local residents may soon begin to see fewer stray and feral cats around town, thanks, in part, to a $10,000 commitment from the city of El Dorado to a program that seeks to address the issue.
The El Dorado Works Board and El Dorado City Council have approved funding for the Union County Animal Protection Society's Trap Neuter and Release (TNR) program.
Launched in 2019, TNR employs humane traps to capture, spay and neuter and administer rabies shots to the homeless cat population in El Dorado.
On Dec. 10, UCAPS presented a funding request to the EWB, who administers the El Dorado Works tax, to assist with the program.
The 1-cent, city sales tax is earmarked for economic development, municipal infrastructure and quality-of-life projects.
The funding request included staggered amounts for a three-year TNR plan, starting with $20,000 to target 150 cats in the first year; $18,000 for 130 cats in the second year; and $15,000 for 110 cats in the third year.
Following a lengthy discussion and debate, EWB members voted in favor of a recommendation by treasurer Alison Abson to fund a maximum amount of $10,000 for the first year and to revisit and evaluate the program in 2021.
The group voted 3 - 1 in favor of Abson's motion.
EWB member Craig Mobley voted no, while chairman Greg Downum abstained, noting that he works with at least two UCAPS volunteers at Murphy USA.
City council members followed suit Jan. 9 after Downum forwarded the request to them for final approval.
Councilmember Michael Rice said the city should invest in the program over the full three years, saying that TNR also alleviates other issues, including the spread of diseases, fleas and ticks, that can be linked to feral cats and other animals.
"It would fix the problem," Rice said.
He said he had researched the matter and found that a similar program proved successful over a three-year period in Austin, Texas.
"It had a huge effect in Austin. Of course, there was a lot more money put into the program there because Austin is a lot bigger than El Dorado," Rice said.
He said the problem with stray cats in El Dorado has struck commercial and residential areas, including his restaurant, Fayrays.
Councilmember Willie McGhee, who has long advocated for the city to include feral cats in its animal control service, agreed.
The city trains its animal control service on stay and loose dogs, which can potentially and have harmed people and other animals.
When the service was in-house, previous animal control officers responded to complaints about other animals, which sometimes included cats.
After the city contracted its animal control service with Charles Hartsell several years ago, the service specifically concentrated on dogs, prompting former Mayor Frank Hash to deem it a "dog control service."
"It was a problem when I first got on the city council and think we need to take more focus on it because it's a silent problem," McGhee said Jan. 9, referring to feral cats.
He has often complained about ongoing issues with stray cats in his neighborhood, particularly next door to his residence in the 300 block of South Park Avenue.
"I recently had $1,000 worth of damage under my house that I had to get fixed because a litter of stray cats tore up the duct work under there," McGhee said.
Councilmember Billy Blann voiced opposition to the measure, saying, "I understand that there are lot of people who like cats. I have nothing against cats at all. They're in my neighborhood, too, but I can't see having all the taxpayers pay for these cats when not all the taxpayers want these cats."
"Well, one thing with the trap-neuter thing, that gets rid of the problem of cats that people don't want," Rice responded. "Eventually, it decreases the cat population to a point where it's very manageable over a three- to five-year period of time."
Supporting the TNR program should be most attractive to "people who don't like cats," Rice continued.
Addressing Blann from the audience, UCAPS volunteer Anjelica Wurth said, "It's the same thing with dogs. Not
everybody has a stray dog problem but we all fund that from out taxes."
She reiterated that UCAPS is offering to provide a service that is not included in the city's annual contract for services with Hartsell.
"And we pay him $70,000," McGhee added.
"But we haven't had any cats attack any people, though," Blann interjected.
McGhee said UCAPS volunteers and a former city animal control officer previously caught 35 stray cats next door to his residence.
"Imagine if those cats had litters. Think about how many stray cats would have been running around on the streets of El Dorado," McGhee said.
The council voted 6 - 1 in favor of the motion. Councilmember Judy Ward abstained from the vote.
Sponsor Content
Comments