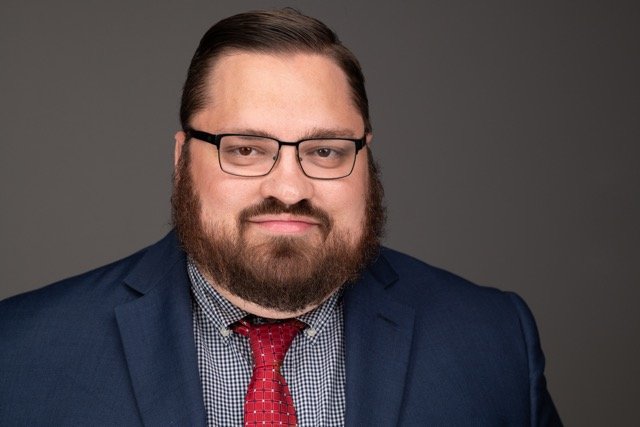 Slinkard
2020 hasn't gotten off to a great start, has it?
First, there's the wildfires in Australia, where more than 12 million acres have burned and the fire season hasn't even reached its peak. The blazes are so bad that they're contributing to their own weather cycle and could fundamentally change the country's ecosystem, where an estimated 480,000,000 (yep, that's almost half a billion) animals have died in the bushfires.
Then there was the U.S. drone strike that killed Iranian Maj. Gen. Qassim Suleimani, the leader of the Quds Force of the Islamic Revolutionary Guards Corps, on Friday. The strike has ratcheted up tensions in the region, with Iran promising to "take revenge for this horrific criminal act." Regardless of where you stand on the strike — and Suleimani was an evil man responsible for the death of hundreds of Americans — it's clear the assassination could have significant repercussions (probably not the World War III that people keep tweeting about, though).
In the face of these and other mounting global issues, I often feel powerless. I can't help stop a bushfire in Australia any more than I can chart a sound foreign policy for the United States in the Middle East. So, rather than lean into that feeling of powerlessness, I step back and take a breath.
It's important to know what's going on around the world, and there is a positive impact we can have on global issues, from electing politicians who we believe reflect our own values to donating to NGOs that are directly assisting people in need. But our ability to do good is magnified the most in our own backyard.
I recently finished an 11-part series on local nonprofits that received VIP grants from the SHARE Foundation. These organizations work every day to mentor children, provide educational opportunities for incarcerated women, connect and support foster families and children, assist individuals working to break the generational cycle of poverty and more. Union County residents are generous — almost $325,000 was awarded during the most recent grant cycle.
These nonprofits I highlighted need both financial contributions and volunteers. So if you watch the bushfires in Australia or the angry rhetoric coming out of Iran and start to feel powerless, I would encourage you to channel those emotions into assisting one of the many local nonprofits we have that are helping our neighbors and friends and family members live better lives. Whether it's ringing a bell for the Salvation Army, donating to a SHARE fundraiser or volunteering through your church to mentor children in Wyatt Baptist Church's Adopt-a-School program, there are some great opportunities for you and I to make our own corner of the world a better place. And remembering (and more importantly, acting on) that thought gives me hope for 2020 and beyond.
• • •
While paling in comparison to anything going on around the world, starting 2020 in the emergency room wasn't part of any of my New Year's resolutions. But that's where I was Friday morning, thanks to a kidney stone. This isn't my first brush with the painful stones — I think it's probably my fifth or sixth, and my first in almost five years.
There are four types of stones — calcium, struvite, uric acid and cystine. We'll have to wait until I get this one tested to figure out which kind, and then work with a urologist to figure out what dietary changes I need to make. There's not one overarching reason they form, but there are plenty of risk factors and adjustments that can be made.
Enough of that. I bring this up mainly to say that the doctors and nurses at MCSA were fantastic, and my staff stepped up to do my job when I was out. I also had quite a few people reach out to offer support, prayers and kind words, including people I'd only known for a few months here in Arkansas. It made me feel very special and supported. Thank you.
Caleb Slinkard is the managing editor of the El Dorado News-Times. He previously served as editor of two dailies and four weeklies in Oklahoma and Texas. To contact him, email [email protected]
Sponsor Content
Comments