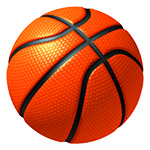 West Side Christian's basketball teams will begin play today in the Heartland Christian Athletic Association 2A State Tournament.
The Lady Warriors, who qualified for the state tournament by topping Columbia Christian 45-41 Tuesday in the regional tournament, take on Valley Christian at 1 p.m. today at Fort Smith.
The Warriors will square off against Garrett Memorial in Hot Springs in a game that is scheduled to start at 7 p.m.
The Warriors won their two games at the River Valley Regional Tournament earlier this week.
On Monday, the Warriors downed Christian Ministries Academy 52-29.
Stephfan Tabe had 20 points, while Zackley Pearson added 10 points and Spencer McNabb drilled three 3-pointers in the second half to finish with nine points in the win.
On Tuesday, the Warriors downed Wright Christian Academy (Okla.) 45-28.
John Wylie had 20 points and Tabe added 18 points for the Warriors (19-5), who will try to win their 20th game of the season tonight.
Sponsor Content
Comments