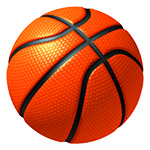 SMACKOVER - With postseason play just around the corner, Smackover seems to be hitting its stride.
Adriana Grant had 16 points and Janiya Murphy was also in double figures with 10 points, as the Lady Bucks topped Bismarck 46-35 in 7-3A play Tuesday.
Jordyn White had eight points for the Lady Bucks (11-12, 5-6), who won for the third time in their last four games.
Hannah Collie had eight points for Bismarck (7-16, 4-8).
BUCKS DOWNED
SMACKOVER - Brandon Lockhart had 15 points for Smackover, but it wasn't enough, as the Bucks fell to Bismarck 51-43.
The Bucks (4-20, 0-11) stayed winless in the 7-3A.
Collier Robertson had 17 points for the Lions (6-16, 4-8), who snapped a two-game losing streak.
Smackover's basketball teams will wrap up the regular season by hosting Centerpoint on Friday.
LADY TROJANS PICK UP VICTORY
PARKERS CHAPEL - Parkers Chapel's senior girls closed out the regular season with a 46-38 win over Spring Hill on Tuesday. The Lady Trojans improved to 14-12 overall and 10-6 in league play. With the win, PC avenged an earlier loss to the Lady Bears and secured the No. 3 seed going into next week's district tournament at Hampton.
Ali Looney pumped in 22 points to pace the Lady Trojans. Looney also tallied three steals, three assists and was 9-of-10 at the line. Taylor Fortune scored 10 with 12 boards and three steals. The junior hit two 3-pointers and drew two defensive charges. Drue Thomas scored nine with seven rebounds and three steals.
"The girls played one of the best games they've played all season," said Coach Justin Welch. "They shared the ball really well."
PC led 13-4 after one quarter and 19-6 at the half.
WILDCATS WIN SEASON FINALE
El Dorado's boys freshman basketball team wrapped up its season in rousing fashion by cruising to a 48-15 win over Texarkana earlier this week.
Torenzo Dunn had 13 points, while Bryson Boulden added 11 points for the Wildcats, who led 10-5 at the end of the first quarter before extending their lead to 26-10 at intermission.
El Dorado led 37-11 at the end of the third quarter before winning by the final margin.
Jon Brooks Elia had eight points for the Wildcats, who finished the season with a record of 10-11.
Sponsor Content
Comments