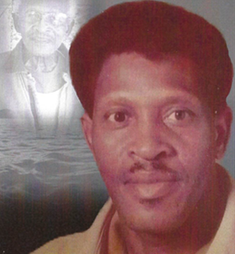 Billy Clyde Dismuke
Billy Clyde Dismuke was born December 24, 1934, in El Dorado (Union County), Arkansas to the parents of Roosevelt Dismuke and Amanda Caver. He was the second of nine children.
He attended Washington High School in El Dorado, Arkansas and worked as a bus driver for Rogers Elementary School. Subsequently retired from High Capacity, Inc. Fishing was a passion that he loved in his spare time.
He was preceded in death by both his parents, daughter, Dellena Evette Watts, his siblings, Mildred Anthony, Marie Cookesy, Peggy Mitchell, Ronald Dean Allen, and Hattie Jean Gamble.
Billy Clyde leaves to cherish his memories, his children, Billy Clyde Dismuke, Jr., of Memphis, Tennessee, Debora Smedley of Sherwood, Arkansas, Syble Lee Dismuke Henry, of El Dorado, Arkansas, Bobby Spence, of El Dorado, Arkansas, Sharmane Yvette Hunter of Oakland, California, Michael Dismuke of Los Angeles, California, Angela Dismuke (Patrick) Greaves of Farmington, Michigan, Thaddeus Payne of Homer, Louisiana; his surviving siblings, James Allen, Jr., of Dallas, Texas, Helen Luckey of Carthage, Texas, and a host of grandchildren, great-grandchildren, nieces, nephew, and other relatives and friends of the El Dorado community.
Funeral service for Billy Clyde is slated for Saturday, February 8, 2020 at 11:00 a.m. at St. James Missionary Baptist Church, 608 Martin Luther King Avenue, El Dorado, Arkansas, Bishop George Calloway, Pastor. Burial will follow in Marion Cemetery, Marion, Louisiana. There is public visitation at the funeral home on Friday from 1:00 p.m. to 5:00 p.m.. The funeral service has been entrusted to the professional care of Andrews Funeral Home.
Sponsor Content
Comments