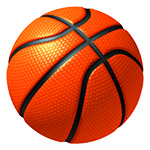 PARKERS CHAPEL - Parkers Chapel finished off a perfect week by rolling to a 70-29 win over Smackover Thursday in a battle between Union County rivals.
Smackover prevented a sweep by topping Parkers Chapel 38-33 in the girls game.
The Trojans (17-7) picked up conference wins over Bearden and Harmony Grove earlier this week before topping the Bucks (4-18) for the second time this season.
The squads met in the second round of the Commercial Bank Southeast Arkansas Holiday Tournament at Drew Central with the Trojans outlasting the Bucks 60-54 on Dec. 28.
Eleven players scored for the Trojans with Tyler Killingsworth leading the way with 12 points, while Caleb Jacobs and Preston Stivender added 10 points apiece.
The Trojans put the game away early, racing out to a 27-8 lead at the end of the first quarter before extending their lead to 47-12 at halftime.
"Tonight was one of those nights where everything just seemed to be working," Parkers Chapel coach Josh Langley said. "I thought our defense was arguably the best we have played all year.
"Offensively, we were finishing plays and getting good looks at the basket. The ball movement was good. It was just all running smooth for us. We pulled all starters at the half and played the rest of the way through."
Edison Thompson had eight points, Terrell Malone chipped in with seven points, Evan Younger and LaShawn Jones had six and five points respectively.
"There just wasn't a single player that had a bad night," Langley said. "Blake Caldwell hit his only 3-point attempt. Lancer Clark had two really nice drives.
"Seeing those guys come in the second half and continue with what we started in the first has me very excited about our potential over the next couple of seasons. I feel like those guys felt it too, which will hopefully lead to a great offseason for them."
The Trojans will host Spring Hill in their regular-season finale Tuesday, but thanks to Tuesday's win over the Hornets, Parkers Chapel sewed up the 8-2A crown and an automatic berth to the regional tournament.
"I believe we can pick up right where we left off tonight and keep things rolling into postseason," Langley said. "Smackover played a lot of young guys tonight and will be a much-improved team with the reps they are getting. I look forward to seeing how they progress going into next season."
In the girls game, Smackover avenged a 41-37 loss at the hands of the Lady Trojans during the Commercial Bank Southeast Arkansas Holiday Tournament back in December.
Jordyn White had 10 points and Adriana Grant added nine points for the Lady Bucks (9-11), who won their second straight.
Ali Looney had 12 points for the Lady Trojans (13-12).
Parkers Chapel won the junior boys game 36-35.
Chris Greer had a big game for the Trojans, finishing with 19 points.
Brody Goodwin added nine points and Jaylen Gray finished with six points for Parkers Chapel, who led 31-24 after three periods of play before holding off the Bucks.
"I thought we made some really good plays, but then we would turn around and make careless mistakes that almost came back to bite us in the end," Langley said. "But we stepped up and made the plays necessary in the end."
BULLDOGS FALL IN HOME FINALE
STRONG - Byron Maze had a double-double with 19 points and 18 rebounds, but it wasn't enough as Strong fell to McGehee 68-58 in their regular-season finale.
Derrion Davis, who signed to play collegiately at South Arkansas Community College earlier this week, had 25 points along with five rebounds and two assists.
Emauri Newton had nine points, five assists and four steals for Strong (8-15), who will begin play in the 8-1A District Tournament later this month.
EHS FRESHMEN DOWNED
Little Rock Parkview came away with a 57-34 win over El Dorado's freshman boys basketball team.
Torenzo Dunn had 15 points for the Wildcats (9-11), who trailed 16-10 at the end of the first quarter, but saw their deficit grow to 32-15 at intermission.
Danquez Shelton had nine points and Laronte McHenry finished with six points for El Dorado, who will finish their season Monday against Texarkana.
Sponsor Content
Comments