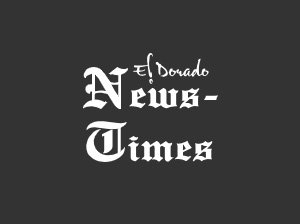 It may have taken longer than usual but El Dorado city employees were issued end-of-the-year/holiday bonuses earlier this month after some El Dorado City Council members raised questions and concerns about the matter.
Council members passed a resolution on Nov. 19 to approve Christmas payroll bonuses for full-time city employees and elected city officials but the checks were not cut until the city's first payroll period in December.
A portion of the period ran into the same week the council held its last regular meeting of the year. During that meeting on Dec. 10, Pierce Moore, the city's human resources director, addressed the situation.
The city's Christmas payroll checks are typically issued within a few days after the council's approval and in time for Black Friday, allowing the recipients to take advantage of holiday sales and bargains.
However, a switch to new accounting software for the city earlier this year and other factors affected the system by which the checks are usually processed, Moore and Mayor Veronica Smith-Creer explained.
In an email that was sent to Mayor Veronica Smith-Creer on Dec. 8, Council Member Mike Rice wrote that he had spoken with several city employees who said they had not yet received their holiday bonuses.
"There has to be a better way of doing business," Rice wrote, adding that Dec. 10 marked 21 days since the council approved the bonuses.
Smith-Creer responded by writing, "Councilman Rice, please realize that the council voting on the bonuses does not complete them. It is not done at the push of a button."
"Again, it is a process and with new people in those positions without a definite process in place from the former employees, it was time-consuming to make sure it was done correctly," the mayor continued, referring, in part, to a new payroll/personnel clerk and new city treasurer who were hired earlier this year.
A day later, Moore sent out his own email, which contained much of the information he shared with council members on Dec. 10.
Moore and Smith-Creer pointed out that the resolution that was passed by council members did not specify a time by which the bonus checks to be issued.
Moore, who said he had also received numerous calls and complaints from city employees about the delay, explained that he had already informed city officials that longevity bonus checks would be cut during the week of Thanksgiving and holiday bonus checks would roll out during the first pay period in December.
Further, Moore said the city upgraded its accounting software system — a project that was approved in late 2019 by the Finance Committee —, going from InCode to the more widely used CenterPoint Fund Accounting software.
The upgrade is covered by the one-cent El Dorado Works tax, which is dedicated to economic development, municipal infrastructure and quality-of-life projects.
Since annual fees for InCode were paid through June, the city ran parallel accounting software programs for the first half of 2020, allowing time for city employees to adjust to CPA.
Moore said there have been several changes in administrative staff in City Hall this year, including the creation of his own position as human resources director, and several people have had to learn the new accounting software.
To generate the holiday bonus checks, Moore said information had to be coded into the system for each employee and city department.
"When you're adding and losing employees during the year, you've got to add people and take people out. You've got to make sure everything is accurate. You need time to get everything set up and that is a meticulous process," he said.
"Next year, it will be easier because we've got everything set up," Moore added.
He also addressed statements about El Dorado Water Utilities employees receiving their holiday bonuses sooner than the employees in other city departments.
"It probably went easier at the water company because they were on the new accounting system a year before we were and they're looking at about 65 employees, whereas I'm looking at more than 200 employees," Moore said.
Additionally, Smith-Creer noted that the EWU follows a different pay cycle than all other city departments.
Immediately after the council approved the bonuses on Nov. 19, Council Member Dianne Hammond asked if the checks would be ready by Thanksgiving and Smith-Creer said plans were to issue the payouts the day before Thanksgiving.
Those plans hit a snag, however, and the checks were not issued until Dec. 8.
On Dec. 10, Council Member Willie McGhee said he had also ensured city employees meeting that the bonus checks were on their way.
"I told them that once we OK it … I assumed that the rollout was simple but it wasn't simple," McGhee said.
Added Council Member Andre Rucks, "We know it's been a rough year and we just wanted to make sure that individuals got the checks in their hands. Our hearts were in the right place."
Moore and Smith-Creer reiterated that the resolution approving the bonuses did not specify a date by which the checks should be issued and Moore asked council members if they would consider adding such verbiage in the future.
Council Member Vance Williamson, who also chairs the Finance Committee, did not favor the measure, saying, "Bonuses are not always guaranteed and I don't want to bind the city with a resolution when we don't know where (revenues) are going to be."
Moore asked if the council and Finance Committee usually approve holiday bonuses in October and Williamson said yes.
However, Williamson said that while revenues have held up fairly well this year, city officials were not sure how the coronavirus (COVID-19) pandemic would affect the economy.
"It's been a year but we did have a great November, I'll say that," Williamson said.
Council Member Billy Blann asked Moore how much notice he needed to issue the bonus checks in a timely manner.
"It shouldn't take as long next time. I think a two-week window is good. I think that's sufficient," Moore said.
He said wiggle room should also be factored into the equation to allow for any abnormalities.
For instance, he said the accounting software system "went down" for more than two hours a few months ago.
"We were cutting it close then with a regular pay period. We didn't even have this additional pay," he said.
Moore also noted that payday for the second payroll period of the month falls on Christmas Day so adjustments had to be made to ensure city employees would get paid this week.
"Everything had to be submitted to the payroll specialist by 10 o'clock this morning (Dec. 14) and you have to make sure the money is in the bank to cover payroll, so it's not a click-and-point process," Moore said.
Christmas bonuses came to $103,981, including payroll taxes.
Longevity payments, which are issued to about 60% of city employees, totaled $22,671, according to figures provided by Moore.
For the bonuses, the council stuck with the same pay structure it has followed since 2016:
• $50 for six months or less.
• $100 for six months — year.
• $200 for one — two years.
• $250 for three — four years.
• $500 for five — seven years.
• $750 for eight — nine years.
• $1,000 for 10 years or more.
Sponsor Content
Comments