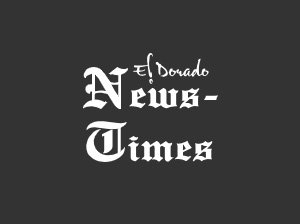 Area students may be preparing to return to school this month, whether on-site or online, but some still have been offered the opportunity to land a summer job.
The city of El Dorado's Summer Youth Work Program is getting under way this month, thanks to a contribution from Murphy USA that will allow the city continue the program for 2020.
City officials launched the program in 2019 to help beautify El Dorado and provide local youth with a summer job opportunity.
The El Dorado City Council voted by a slim margin of 4 - 3 to dip into the city's reserve coffers to fund the program at $85,000, which covered 20 part-time positions for up to 25 hours per week and the purchase of small tools, equipment and supplies, including weed eaters, chainsaws, pole saws, gloves and vests.
The hiring process and other personnel matters, such as payroll and workers compensation, were administered through ManPower, a local temporary employment agency.
Mayor Veronica Smith-Creer said the positions were snapped up as soon as they became available, mostly by 17-, 18- and 19-year-olds, and positions that were vacated along the way, due to resignation or termination, were also quickly refilled.
Candidates must be at least 17 years to apply for the program.
Last year, workers began in June and spent several weeks clearing litter and overgrown vegetation from rights of way in several areas of the city.
Council Member Willie McGhee had championed such a program for years, particularly after former Mayor Frank Hash announced that the city would no longer clear abandoned lots that were overgrown.
Hash said then that debris hidden in tall weeds and overgrown grass and brush was damaging city equipment.
In 2019, McGhee was joined by Council Member Andre Rucks, both of whom represent Ward 3, in extolling the benefits of a paid summer youth cleanup program as part of a funding request that was presented to the City Council.
Both said that such an initiative help would not only help to beautify El Dorado, it would also provide local youth with job opportunities and teach valuable skills.
At least two of the workers from the 2019 program later found permanent positions with the city, McGhee said previously.
Mayor Veronica Smith-Creer also voiced her support of the summer cleanup program and McGhee worked with Robert Edmonds, director of public works, to hammer out the details and develop a plan.
Plans for the program did not seem promising for 2020.
Several Council members expressed reluctance at going back to reserves for funding and concerns about the benefits of 2019 efforts.
By the end of the program last year, Smith-Creer said she had heard positive feedback local residents about the work that had been done around the city.
Earlier this year, there was also some discussion about presenting a funding request to the El Dorado Works Board, which oversees the city's 1-cent sales tax for economic economic development, municipal infrastructure and quality of life projects, for the 2020 cleanup program; but when the coronavirus (COVID-19) pandemic hit in late winter, city officials agreed to place a moratorium on spending for non-essential city services due to economic uncertainties that had been caused by the virus.
Murphy USA then stepped in.
Smith-Creer and McGhee said Andrew Clyde, MUSA president and chief executive officer, reached out to city officials last month to discuss opportunities for community-involvement projects.
"City beautification" was reportedly a consistent theme during those discussions, which also included Edmonds; Stacy Young, vice president of human resources at MUSA; and Brandi Camp of Manpower. The end result was a MUSA sponsorship for the 2020 Summer Youth Work Program.
As part of the partnership plan between MUSA and the city, the program will be assessed monthly to ensure success and sustainability, said Smith-Creer, who called MUSA's offer "a blessing for our city in so many ways."
McGhee made similar statements when he announced the partnership during an El Dorado City Council meeting on Aug. 6, saying, "I tell you, it was just a God-send."
"I invite anybody in this room to get in their vehicle at any time and ride Ward 3 and you'll see why we need these young men and women out doing a job that's critical for first impressions," McGhee continued. "Again, I want to thank Murphy USA. That was wonderful, that was awesome and it was just a blessing to put young people to work."
He said he and Smith-Creer had already spoken to 20 prospective candidates for the program and all seemed excited about the job opportunity.
For more information about the program or to check for job availability, call Smith-Creer's office at 870-862-7911.
Sponsor Content
Comments