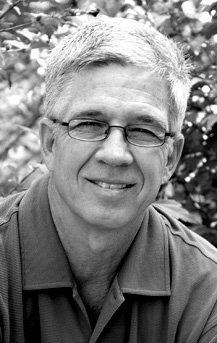 Noah's life spanned 950 years, 600 years before the flood and 350 years following. I suppose all of his years were full of grace: ….as surely as I live, declares the Sovereign LORD, even if Noah, Daniel and Job were in it, they could save neither son nor daughter. They would save only themselves by their righteousness (Eze 14:20). Noah was a man among men for certain and God's grace was bestowed fully upon him and his family during the worst of times as evil filled the earth in the form of sexual immorality, corruption and violence. The image of God was only found in Noah among all people, so Noah received God's amazing grace through his faith!
Faith operated in the life of Noah! We only need one period of his life to understand this companion to grace and that is his building of the ark for 100 years. Against all odds, Noah's faith prevailed so that day by day, month by month, and year by year, Noah worked on the ark: By faith Noah, when warned about things not yet seen, in holy fear built an ark to save his family. By his faith he condemned the world and became heir of the righteousness that is in keeping with faith. Heb 11:7
Noah and his family prevailed by faith on the very first "cruise" ship. No steering rudder, no power, no navigation map…..Noah and his crew of 7 cared by faith for their precious cargo of God's created animals and seeds to replenish the earth at some appointed time after 14 months on board. Resting gently on the mountain range of Ararat, a new earth awaited this faithful family and a new creation began to once more replenish the earth—-grace had been bestowed and through a working faith, all things became new.
For it is by grace you have been saved, through faith—and this is not from yourselves, it is the gift of God— not by works, so that no one can boast. For we are God's handiwork, created in Christ Jesus to do good works, which God prepared in advance for us to do (Eph 2:8-10). As it was in the days of Noah, so shall it be in the days of the coming of the Son. The days of grace are here. Unmerited favor is supplied to all who seek righteousness just as Noah did. Grace is supplied without measure to all who are full of faith and daily display faith by action, just as Noah did.
God created man in his own image, male and female He created them! Today, God's grace has been supplied through his Son, Jesus, at the cross. The Holy Spirit has been poured out on the world for man to be able to conform to the image of God completely—-the image which was lacking in the days of Noah, can now be found because of God's amazing grace: For those God foreknew he also predestined to be conformed to the image of his Son, that he might be the firstborn among many brothers and sisters (Rom 8:29). And we all, who with unveiled faces contemplate the Lord's glory, are being transformed into his image with ever-increasing glory, which comes from the Lord, who is the Spirit (2Co 3:18)….. you have taken off your old self with its practices and have put on the new self, which is being renewed in knowledge in the image of its Creator. Here there is no Gentile or Jew…. slave or free, but Christ is all, and is in all. Therefore, as God's chosen people, holy and dearly loved, clothe yourselves with compassion, kindness, humility, gentleness and patience (Col 3:9-12).
Scott and Jane Johnson minister with East Faulkner Church of Christ and BRG Bible. Bible questions can be sent to [email protected]
Sponsor Content
Comments