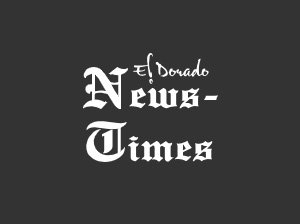 The fatal shooting of a 26-year-old man earlier this week has been ruled a suicide, El Dorado Police Department said Friday.
Capt. Scott Harwell of the Criminal Investigative Division, said Devonta Hill died from a single gunshot wound March 31.
A preliminary report from the Arkansas State Crime Laboratory in Little Rock has determined that the wound was self-inflicted, Harwell said.
Officers responded at approximately 4:15 p.m. Tuesday to a report of at least one shot fired at Hudson Place Apartments. They found Hill lying on the floor just inside the front entrance of his residence in the 200 block of Hargett.
At the time, Harwell said Hill appeared to have sustained at least one gunshot wound. Hill was transported by ambulance to Medical Center of South Arkansas. He was pronounced dead a short time later.
The body was sent to the state crime lab for an autopsy to determine the cause and manner of death. Harwell said the crime lab notified Union County Coroner Stormey Primm's office with the preliminary results Thursday evening.
"He called me and I got the official document from the crime lab today," Harwell said Friday.
Harwell then reached out to Hill's family members with the results of the autopsy before publicly commenting on the matter.
Sponsor Content
Comments