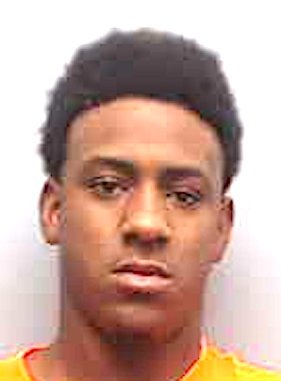 Miller
EL DORADO — By Tia Lyons
Staff Writer
An El Dorado man was arrested Wednesday on a mix of felony and misdemeanor charges after he allegedly attacked the mother of his child and struggled with police during his arrest, sending an officer to the hospital with minor injuries.
Johnique A. Miller, 25, of the 1300 block of West First, is scheduled for a first appearance hearing Friday in 35th Judicial District Court for second-degree domestic battery, a felony, and misdemeanor charges of third-degree battery, fleeing, resisting arrest and interfering with emergency communication.
Police said Miller had also been wanted on an arrest warrant for probation revocation.
Officers responded at approximately 6:17 a.m. to a report of a domestic disturbance at the West First street residence and upon arrival, they spoke with the complainant, noting that her nose and lips were swollen and bleeding.
The woman told police that Miller, the father of her child, had spent the night at the residence and as she was getting the child ready for school, Miller began arguing with her, calling her profane names and "accusing her of seeing other men."
She said Miller damaged her cellphone by squeezing it "until it no longer worked" and he then struck her in the face with his fist, causing her to fall backward and lose consciousness.
The woman said Miller was standing over her when she regained consciousness and was motioning as if he was going to strike her again.
She said he left the residence on foot.
Police said they were unable to locate Miller but approximately 30 minutes later, they were called back to the residence after receiving information that Miller had returned.
Officers said when they arrived, Miller tried to flee from the residence through a second-floor window.
According to a police report, officers told Miller that he was under arrest but Miller did not comply with their commands, according to a police report.
Police said a struggle ensued, during which Miller "began pushing and scratching" at them and they used force, including strikes to the rib area, side and back to subdue him.
An officer complained of pain in his right hand, saying that his hand had swelled and turned purple and blue.
The officer was treated and released from Medical Center of South Arkansas for a sprained hand and thumb, according to a police report.
The police report did not indicate if the complainant received medical treatment.
Tia Lyons may be contacted at 870-862-6611 or [email protected]
Sponsor Content
Comments