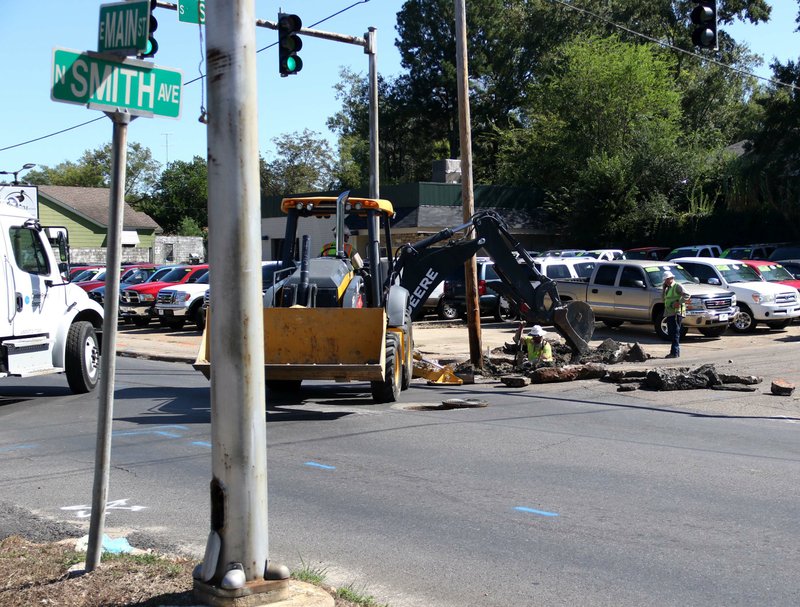 Siandhara Bonnet/News-Times Employees for Centerpoint Energy work to repair a gas leak at Smith Avenue and Main Street Tuesday afternoon.
Centerpoint Energy is working to repair a gas leak at the intersection of Main Street and Smith Avenue. Smith Avenue is closed from Cedar to Elm Streets, as is Main Street from Madison to Park Avenues.
A Centerpoint representative said the work is expected to be completed in the next three to four hours. The road is closed for safety reasons, he said. He said gas leaks such as the one being repaired are common, usually caused by the normal wear-and-tear of time.
Caitlan Butler can be reached at 870-862-6611 or [email protected]
Sponsor Content
Comments