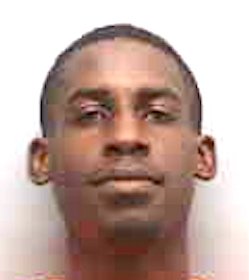 Eric Hall
An El Dorado man made two appearances within four days in 35th Judicial District Court for his suspected involvement in a recent rash of vehicle break-ins in El Dorado and other felony and misdemeanor offenses.
Eric T. Hall, 18, of the 6700 block of Old Strong Hwy., was identified as the suspect who was captured on surveillance video breaking into two vehicles late last month at a residence in the 1900 block of West Main, said Lt. Chris Lutman, public information officer for the El Dorado Police Department.
Between early August and late September, El Dorado police responded to three separate incidents in which multiple vehicles were broken into within a matter of hours in residential neighborhoods on the west side of town.
On Aug. 9, thieves targeted nearly 20 vehicles in the areas of North and South Parkway, Oakhurst, North Newton, South Holloway and Griffith, police said.
A string of vehicle break-ins were reported Sept. 20 and 21 in the 2000 block of East Monroe, 200 block of Byrd, 500 block of Woodview, 2200 block of West Main, 2000 block of West Elm and the 2100 block of Pinewood.
On Sept. 23, reports about another round of vehicle break-ins began pouring into the EPD from the 1100 block of Brookwood, 100 block of South Broadway, the 1200 block of Briarwood, 900 block of Maplewood, 600 block of Carol and the 2800 block of Parnell Road.
Several handguns were reported stolen at the time.
In the early morning hours of Sept. 23, officers received information that two males had been spotted running through the yards of residences in the the 1200 block of Briarwood.
A resident in the 1900 block of West Main also told police that day that a male had broken into two of his vehicles and the incident had been captured on surveillance video.
Officers identified the suspect as Hall, who was seen inside one of the vehicles at the West Main residence.
Hall was arrested Oct. 2 on separate charges, including aggravated robbery, committing a felony with a firearm, residential burglary, two counts of theft of property and interference with emergency communications.
During a first appearance hearing that was held in district court Oct. 2, Hall received two bonds of $25,000 each, one on the robbery charge and the other for the remainder of the charges.
Lutman declined to release additional information on the separate charges, citing an ongoing investigation.
Following his arrest Oct. 2, Hall told officers that he and two other males had discussed breaking into vehicles and "he told them he would try it," adding that he took $3 cash from a vehicle.
He then told officers he saw himself on a local TV news broadcast about the vehicle break-ins, noting that a still photo from the surveillance video at the West Main residence was displayed during the news broadcast.
A warrant was subsequently issued for Hall's arrest in connection to the incident and he returned to district court Monday for a second hearing on two counts of breaking or entering.
A $15,000 bond was issued for the breaking or entering charges.
Hall remained in the Union County jail Monday night in lieu of bond.
Lutman said at least two more suspects have been identified for their alleged roles on the break-ins and more arrests are anticipated.
"The other tw0 have active warrants for a variety of other charges. We're actively pursuing those warrants," he said.
Lutman noted that all of the vehicles were unlocked during the break-ins in August and September and he cautioned residents to lock their doors, refrain from leaving valuables inside their vehicles and review vehicle and/or home surveillance video footage for any suspicious activity.
"We're also going to keep doing our part in letting people know where we're having these problems," Lutman said.
Tia Lyons may be contacted at 870-862-6611 or [email protected]
Sponsor Content
Comments