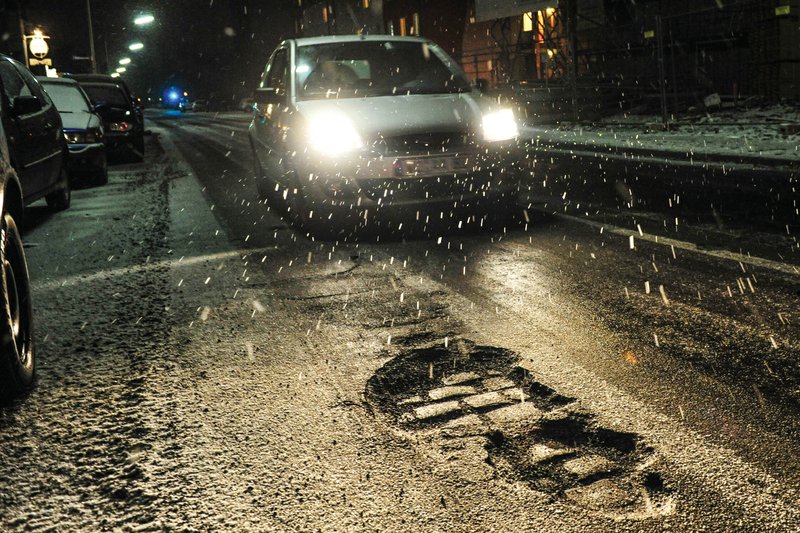 Arkansas Winter Weather Awareness Week is Dec. 1-6.
As people return from the holiday and December begins, so does Arkansas's Winter Weather Awareness Week.
According to a press release from the National Oceanic and Atmospheric Administration, or NOAA, Winter Weather Awareness Week will be from Dec. 1-6. Each day will touch upon a different subject to be weather safe.
Meteorologist Dan Koch at NWS Little Rock said the awareness week has been going on for a long time. He said in the past, the governor has typically read a proclamation.
According to the press release, Sunday will introduce the week, Monday will give a general outlook for the temperature and precipitation expected from December to February, and Tuesday will focus on the types of wintry precipitation possible.
Koch said he thinks this season will be either fairly normal or slightly drier than normal.
"This year is kind of in a neutral phase," Koch said. "It does make it a little more challenging [to predict]. … Being in this type of cycle that we're in, it's pretty common to see a lot of variation in the weather. We may have more variability from going to warmer to colder to warmer to colder."
NOAA will also introduce the "Snow Squall Warning" on Wednesday.
The warning will only be issued when there's "visibility quarter mile or less in snow with sub-freezing ambient road temperatures" and "plunging temperatures behind an arctic front sufficient to produce flash freezes, along with a significant reduction in visibility from falling and/or blowing snow."
Koch said the warning probably won't be issued in Arkansas and that it's used more for areas around the Great Lakes when massive snow squalls can occur.
Thursday will discuss winter weather safety rules, like how to prepare for winter storms, and Friday will focus on safety in cold weather versus frozen precipitation.
Koch said if there's one thing people should take away from the week, it's the safety rules along with knowing the difference between a watch, advisory and a warning. "And preparing for the weather that's coming your way and knowing what to do," Koch said.
According to NWS, a winter storm watch is when conditions are favorable for a winter storm event that can be a threat to life or property.
A winter weather advisory is issued for snow of 3 to 5 inches in 12 hours, sleet of at least half an inch, freezing rain with sleet and/or snow and blowing snow. One or more of the conditions would have to be present for an advisory.
A winter storm warning is issued if heavy snow of 6 inches is possible in 12 hours, 8 inches in 24 hours or sleet of half an inch or more. For more winter weather headlines, visit weather.gov.
Each day NOAA will release information on social media accounts, on the website and through the NOAA Weather Radio about Winter Weather Awareness Week.
Sponsor Content
Comments