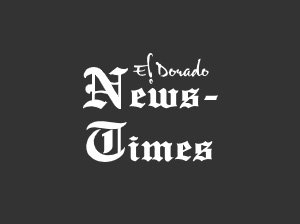 El Dorado News-Times
The New York Times published a story last week under the headline "How the collapse of local news is causing a 'national crisis.'" The article highlights research published by PEN America on Wednesday, a 115-page report that outlines how community newspapers have been gutted as advertising dollars dry up and efforts to transition readers to digital platforms have been implemented unevenly and with varied levels of success across the country.
"At a time when political polarization is increasing and fraudulent news is spreading, a shared fact-based discourse on the issues that most directly affect us is both more essential and more elusive than ever," reads PEN America report's introduction. "Without reliable information on how tax dollars are spent, how federal policy affects local communities, and whether local elected officials are meeting constituent needs, how can we expect citizens to make informed choices about who should govern?"
From the largest newspaper companies to some of the smallest, the journalism industry is hurting. When Gatehouse and Gannett officially merged last week, the two companies became the largest newspaper company in the United States, and promised profits to investors by announcing some $300 million in cuts. The Little River News in Ashdown suspended its publication this week after 121 years.
The impact of fewer (or no, for some communities) journalists has a real impact on the daily lives served by community newspapers. One of the most significant and obvious impacts is that the government agencies and politicians these journalists were keeping on eye on are able to operate with relative immunity. According to a 2018 study published in the Journal of Financial Economics, counties where newspapers cease to operate experience a median rise of $1.4 million in government salaries, tax increases of $85 per capita and an average deficit increase of $53 per capita.
"…local news is so closely identified with keeping government inefficiencies in check that financial lenders look at cities without a strong journalistic presence as riskier investments," the report reads. "When a newspaper closes, it therefore becomes more expensive for the affected municipality to borrow money — an average increase of $650,000 per bond."
The report is not all doom and gloom. The end of the report analyzes a variety of policy proposals that could breath life into the nation's community newspaper industry, including taxes on tech giants to help fund the news that drives engagement on their platforms and expanding public funding for local news. And, certainly, much of the onus for surviving and thriving moving forward rests on the newspaper industry itself, investing in reporters and technology to ensure newspapers are providing the best product for readers.
As a daily community newspaper, the News-Times will continue to endeavor to provide relevant and informative content to Union County residents. It's an effort we believe is important to the short and long-term health of the community we cover, and one we'll continue to need the support of local subscribers and advertisers for.
The News-Times editorial board is comprised of general manager Rita Haldeman and managing editor Caleb Slinkard. To contact the board, email [email protected]
Sponsor Content
Comments