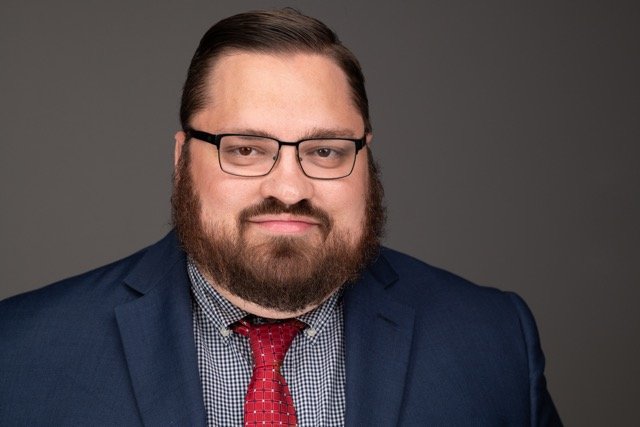 Slinkard
While drastically oversimplifying things, I think it's safe to say there are two kinds of people when it comes to Christmas: a) those who can't wait for Dec. 25, who celebrate with time-honored traditions, baked goods and movie marathons and b) people who find the first category of people exhausting.
My immediate family (dad, mom, brothers and respective sisters-in-law) are firmly in the first category. Mom's been counting down Christmas since January with an app on her phone. Nathan and Madison decorated their apartment with Christmas cheer the moment there was a slight chill in the air. Josh continues to accumulate a wide variety of Christmas-related knick-knacks.
I have other friends who bemoan the encroachment of the Christmas season — and the related endless events, increased expenses and repetitive melodies played over mall speakers — on Thanksgiving. It seems Halloween has only survived the red-and-green tsunami by finding a renaissance among the Gen-X and Millennial generations.
I understand both perspectives. I love Christmas and I faithfully watch the movies ("Santa Claus is Coming to Town," the animated "How the Grinch Stole Christmas," "Frosty the Snowman" and "It's a Wonderful Life," in case you're wondering), read the books ("A Christmas Carol," "The Lion, the Witch and the Wardrobe," and "Hans Brinker and the Silver Skates" top that list for me) and hang up the lights that put me in the Christmas spirit. I almost always try to get a real tree, and use a one-part water, one-part lemon/lime soda to keep them alive for well past Christmas (speaking of which, if anyone knows where to get a real Christmas tree in this neck of the woods, shoot me an email).
Candlelight Christmas services are the most magical element of this time of year for me. As a Christian, it's important for me to take time to celebrate and reflect on the birth of Jesus Christ. Singing Christmas hymns in the dark, candles gently flickering just brings the whole experience together for me (while I'm asking for things, if your church is hosting a candlelight service before Christmas, let me know!).
But I get that the extra busyness, the stress of purchasing gifts (and the right gifts) for loved ones means this time of year isn't for everyone. For individuals in retail (or in the newspaper business, for that matter), taking time off during the holidays is difficult — for many people, this is their most difficult time of year, both personally and professionally. Family situations can be complicated, and even if they aren't, the holidays can remind us of who we lost in the previous year.
Since I understand both perspectives, I try to be considerate to both. For those who want to bask in holly and mistletoe and everything Christmas, I encourage that spirit. For those who just want to put their head down and get through Jan. 1 with as little hassle as possible, I understand. Your participation in the holidays is not required for me to have a good time. And someone's enthusiastic love of Christmas doesn't deserve to have any cold water thrown on it.
I do think there is something everyone should do, however. This season is a great time to remember those in our communities who don't have what we have. Whether its individuals struggling with homelessness, money to pay for increased utility costs or toys for their children or even food, if we make Christmas all about ourselves, we're failing to truly celebrate it.
The Salvation Army of El Dorado has kicked off their bell ringing season. Funds raised during the holidays sustain the Salvation Army's efforts to house the homeless, feed the hungry, provide utility assistance (important during the winter AND summer) and run programming that helps people break the cycle of poverty. If you can, drop some change into the red kettles as you pass them and sign up to ring bells at registertoring.com.
There are plenty of other nonprofits doing great work for those in need in our community throughout the year, and we'll work to highlight them and the opportunities that are available for you to help over the next several weeks.
Caleb Slinkard is the managing editor of the El Dorado News-Times. He previously served as editor of two dailies and four weeklies in Oklahoma and Texas. To contact him, email [email protected]
Sponsor Content
Comments