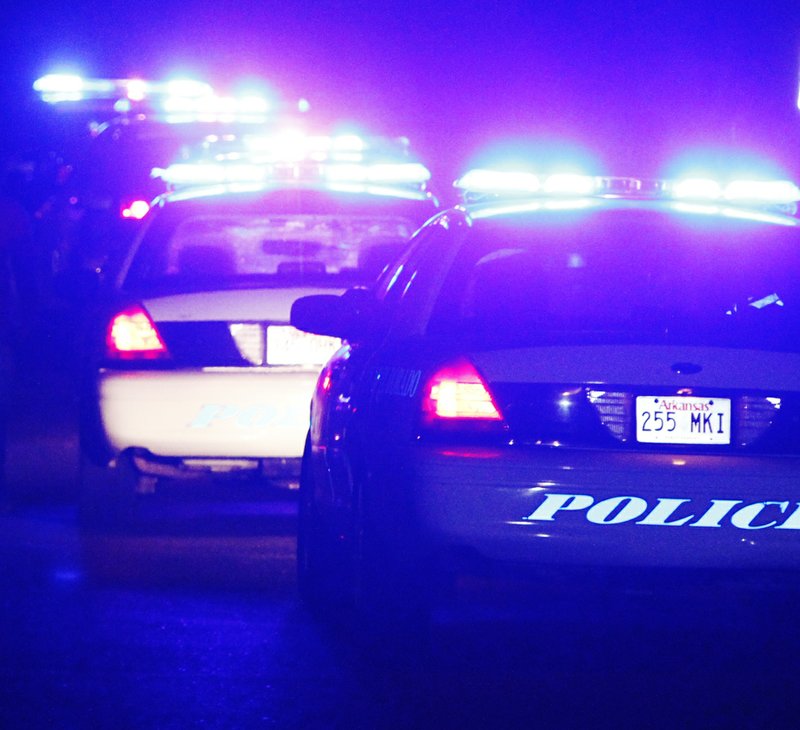 Police lights
UPDATE 11:03 a.m. — The El Dorado School District released this statement about Critton, an El Dorado High School student: "We are deeply saddened to hear of the passing of one of our El Dorado High School students over the weekend. The El Dorado School District sends our deepest condolences to the family of Octavius Critton. Our sincere sympathies, thoughts and prayers are with his family and friends. Counselors will be available for any of our students and staff during this difficult time."
A morning El Dorado football practice was canceled due to the shooting.
ORIGINAL — Two people were shot, one fatally, Sunday evening in El Dorado.
On Aug. 11 at around 11:30 p.m., El Dorado police responded to a call of a shooting victim at 1207 Detroit St. The police made contact with one shooting victim, Juston Alex Mayweather, inside the house. He told police the shooting had occurred across the street in the 1200 block of California Street. Upon setting up a crime scene, officers found a second victim, Octavius Critton, at the location. Critton was pronounced dead at the scene by paramedics.
Mayweather was transported to a local hospital to be treated for his injuries. Police have not taken anyone into custody.
The El Dorado Police is actively seeking numerous individuals for statements who have information leading up to this incident. Investigators have numerous pieces of evidence that have to be processed. Critton's body will be transported to the Arkansas State Crime lab for an autopsy. If anyone has information on this incident, contact the EPD Detective Division at 881-4810. The investigation is ongoing, so additional information will be released at a later time.
Sponsor Content
Comments