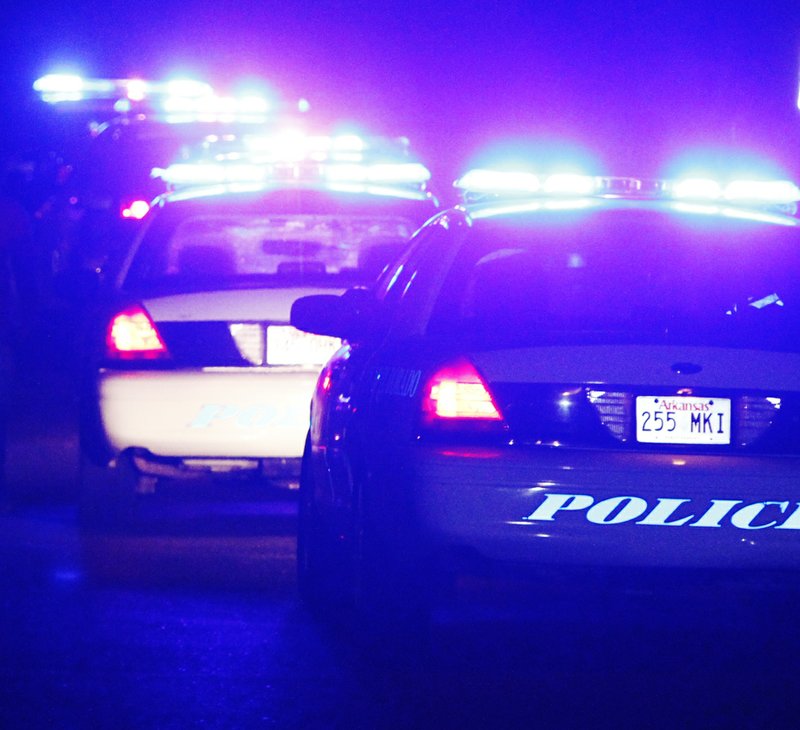 Police lights
An El Dorado woman allegedly tried to run down a man with her vehicle after accusations of sexual misconduct with a minor were levied toward the woman's young son, according to a police report.
Officers responded at 8:44 p.m. Friday to a report of aggravated assault in the 500 block of North Euclid Avenue.
A man told police a woman he knew attempted to run over him with her vehicle.
The man told officers that his son had been visiting the woman's residence on Nevada Street when he allegedly saw the woman's son, who is middle-school aged, engaging in inappropriate sexual contact with a 4-year-old girl who was also at the residence.
The complainant said his son reported the incident to adults at the residence and the boy said the adults "became angry at him and began shouting at him."
He said the boy then called him and told him that he was frightened.
The complainant said he picked up his son from the Nevada Street residence and an argument ensued between the complainant and other adults on the scene.
He said he and his son then left and the suspect followed him to his residence on Euclid and continued the argument.
The man said that when he told the suspect to leave, she attempted "to run over him" as she was driving away.
He said she then drove up the street, doubled back at a high rate of speed and swerved toward him in a second attempt to strike him with her vehicle.
The man described the vehicle as a small silver Camry.
Police said they provided the man with contact information for the Arkansas State Police Child Against Children Division.
A police report did not indicate if the man reported the alleged incident to state police.
Tia Lyons may be contacted at 870-862-6611 or [email protected]
Sponsor Content
Comments