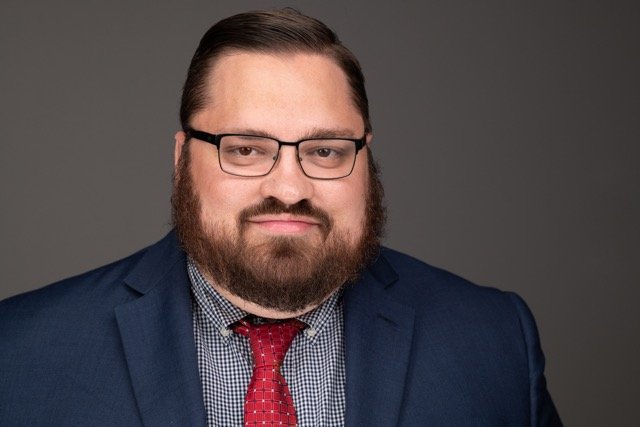 There's a day for everything now. National Pie Day. Star Wars Day (May 4, as in, "May the Fourth Be With You). Hug a Journalist Day (yep, it's a thing).
Friday was National Book Lovers Day. I don't care about 99 percent of these made up celebrations, but National Book Lovers Day is one I can get behind.
I guess it's not surprising that a newspaper editor is a fan of the printed word. Reading was always an adventure for me, a way to escape the boredom of 100 degree Texas summer days and travel to anywhere in the world, or even to a different world, whenever I wanted to. My favorite books often focus on exploration, on journeys where people find out new things about who they are and the courage they need to succeed in the end. Books like "The Hobbit" or "The Wind in the Willows" or "Gone-Away Lake."
My reading was encouraged by my parents, who tried to keep up buying or borrowing books as quickly as I read them. Two summers as a young teen, I volunteered at the local library, which meant the five-book borrowing limit was as good as gone. I think I read 100 books that summer.
Of course, I benefited from a lack of high-speed internet access, smart phones and a parental limit on time spent playing video games. It would be much harder to knock out that many books today.
In my short time here in El Dorado, I've gotten a library card from not one, but two local libraries. The Barton Public Library was kind enough to send me back home with a load of old Hardy Boys books, too old for them to shelve, but just perfect for my bookshelves at home. Investigating cases with Frank and Joe Hardy was one of my favorite pastimes as a child.
I also toured the library at South Arkansas Community College last week before covering an event at the library auditorium. I'm excited to be able to spend more time there as well.
Libraries, like newspapers, are sometimes dismissed as being relics from our past. But they're vibrant community spaces that provide internet access, connect people with their own past through genealogical records and provide informational entertainment to children, particularly during the summer months. And, of course, they still have lots of books.
Just because there's an old way of doing things, doesn't mean it's bad. I love how advanced we've become technologically, with a world's worth of information at our fingertips. In 2019, the El Dorado News-Times reaches more people than ever before with our digital platforms.
But, for me, reading has always been a very tactile process. Whether its a book or a newspaper, I like the feel of paper in my hand; it doesn't matter if I'm jumping into a new book or rereading an old classic. Right now, I'm working my way through Tolstoy's "War & Peace," with chapters from my friend Sean Easley's book "The Hotel Between" sprinkled… well, in between, when I need a break from 19th century Russia.
El Dorado has a history of producing some stellar authors. I'll explore that in a future column. What are you reading right now? What should I be reading? Let me know by emailing me at [email protected] I'd love to feature your suggestions in my column.
Sponsor Content
Comments