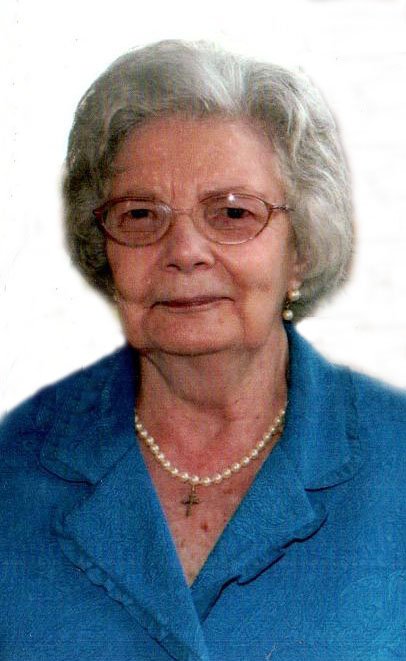 Bobbie "Jean" Cheatwood, 89, of El Dorado, AR died on Friday, August 9, 2019 at Life Touch Hospice. Born on June 6, 1930 in Zama, MS to Johnnie Moore and Mabel Ernestine Williams Moore. She worked as a clerk at Samples and MM Cohn Dept. Store for 40 years. Jean was a member of Marrable Hill Chapel since 1953 where she served as secretary of the Ladies Circle Prayer Group and the Fellowship Sunday School Class. She loved puzzles and watching golf. She especially loved the Razorbacks and the Wildcats. She loved people and most of all her family. Bobbie was preceded in death by her parents, her husband of 53 years — Charles 'Mack" Cheatwood — and six brothers and sisters: Guy Moore, Aline Sanders, Grover Moore, Katherine Mitchell, Edna Earl Perry and John E. Moore. Survivors are a son, Bobby (Charla) Cheatwood of Little Rock; a daughter, Kay (Mike) Bailey of El Dorado; grandchildren, Eric (Carol) Bailey of San Antonio, TX, Stacy (David) Gove of Springdale, AR and Kimmy (Brad) James of Little Rock; and great grandchildren, Tyler Gove, Streme Gove, Brooke Gove, Lili Bailey, Mary Harper James and Mack James. Funeral services will be held 2 p.m. Sunday, August 11, 2019 at Marrable Hill Chapel with Rev. Ben Wasson and Terrell Raynes officiating. Visitation will begin at 1 p.m. prior to the service.
Burial will follow at Arlington Memorial Park under the direction of Young's Funeral Directors.
Memorials may be made to Marrable Hill Chapel, 110 Chapel Ave., El Dorado, AR 71730 or Victory Bible Camp, C/O Marrable Hill Chapel or Life Touch's John R Williamson Hospice House, 2301 Champagnolle Rd, El Dorado, AR 71730. An online guest registry will be available at www.youngsfuneralhome.com.
Sponsor Content
Comments