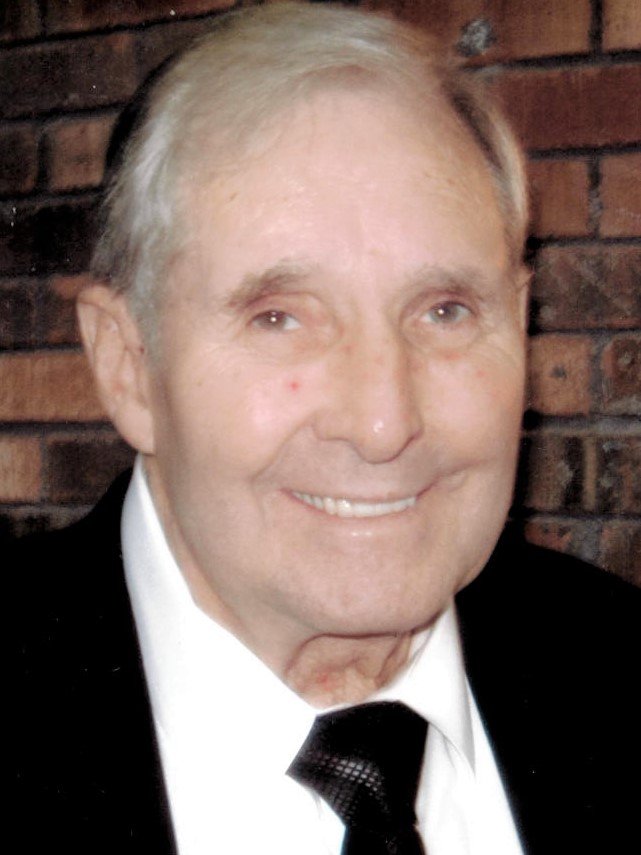 Buddy B Burton, 82, of Hermitage, AR passed away Tuesday, August 6, 2019 at his home.
Buddy was born April 7, 1937 in Strong, AR to the union of Orin Wesley Burton and Nancy O. Ham Burton.
He was preceded in death by his parents, his wife, Carolyn Ann Burton, daughter, Karla Burton, granddaughter, Ashley Webb and several siblings.
Buddy was known in Strong as "Buddy B" all his life, he graduated from Strong High School in 1955 and married Carolyn Ann Rogers in 1956. He worked for the Rock Island Railroad, the KCS Railroad, and the AD&N Railroad and served as Vice President for United Transportation for 12 years. In 1972 he surrendered to preach and went on many mission trips all over the world, and was a supporter of the Romanian Missions for several years.
Survivors include his three daughters, Kathy Ann Mabe of Jacksonville, AR, Kristi Cates and husband Steve of El Dorado, AR, and Karen Best and husband Charles of Hermitage, AR, five grandchildren, Brandi Nelson, Paul Smith, Shannon Noble, Brandon Noble, and Christin Rice, eight great grandchildren, and one on the way, and one great great grandchild.
Visitation will be 6 p.m. until 8 p.m. Thursday, August 8, 2019 at the New London Baptist Church.
Funeral services will be held at 2 p.m. Friday, August 9, 2019 at the New London Baptist Church with Rev. Ricky Smith and Rev. Terry Smith officiating. Interment will be in the Ebenezer Presbyterian Cemetery under the direction of Bailey Funeral Home of El Dorado, AR.
In lieu of flowers the requests memorials be made to the New London Baptist Church, 1502 Winchester Road, Strong, AR 71765 or charity of the donors choice.
A special thanks from the family to his best friend Connie Michels.
Please visit www.baileyfuneralhome.net to sign the online register book.
Sponsor Content
Comments