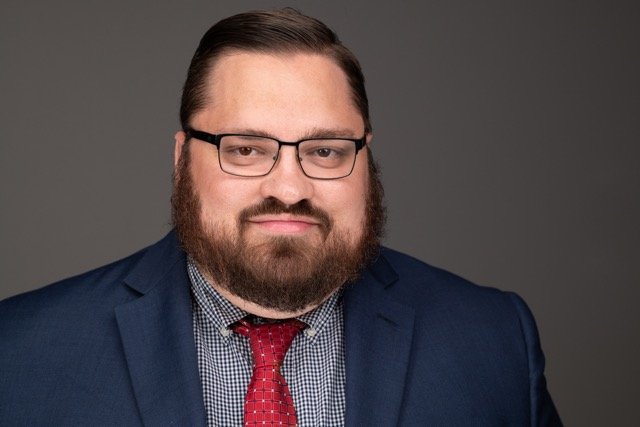 This weekend, I drove down to San Antonio to visit my aunt and uncle and pick up some furniture that used to belong to my grandparents. They both died roughly 20 years ago, but I miss them to this day, and when my uncle offered me their old dining room table and hutch, I couldn't say no.
I distinctly remember sitting down at the table only once a year, at Thanksgiving (and one of those Thanksgivings was the last time I ate an olive. I popped one in my mouth, thinking it was a grape, and the disappointment turned me off to them to this day). The table will get a lot more use in my house in El Dorado, but more than anything it feels like a tangible connection to my grandparents, once I haven't had for two decades.
I'm writing this column as we drive back to Arkansas (don't worry, my twin brother Joshua is behind the wheel). We both fondly remember our grandparents' house in San Antonio, a world full of wonders for us and our younger brother. We drove by it on Friday; it's been sold twice, and the new owners have put some beautiful work into it. It definitely needed some updating. They added a wrought-iron fence around the backyard and are planting new trees in the front. I would guess the two inch-thick orange and black shag carpet is no longer in the game room.
I'm glad our childhood castle is being lovingly cared for. But part of me wishes it looked the way it did 25 years ago. Still, it's nice knowing a piece of that past is sitting in my dining room.
As an adult, looking back on the incredible lives my grandparents lived, I realize there are lessons from them I keep with me to this day. My grandfather — Papa, we called him, a linguistic development born out of an inability to say "grandpa" as little ones — was good at just about everything he set his mind to: baseball, pool, golf, you name it. He was a contractor in post-World War II France and built more than 300 houses in the San Antonio area.
But perhaps the story that sticks out to me the most about him is when he was a younger man. Our dad tells us that he worked with a deaf coworker, so he learned ASL in order to communicate with him. There's a lesson.
•••
Today, I'm back in the office, putting some of the finishing touches on our back to school section, which will publish in Tuesday's digital and print editions of the newspaper. I hope you find the information it contains to be helpful. With the start of school around the corner, I'm excited to find stories about the great work our local teachers and students are doing to print in the paper.
If you know of such a story, please email me at [email protected] I'd love to hear about it.
Sponsor Content
Comments